Speakers

Program Speakers Registration Accommodation Resources

Please note: Speaker details will be added as they are confirmed
---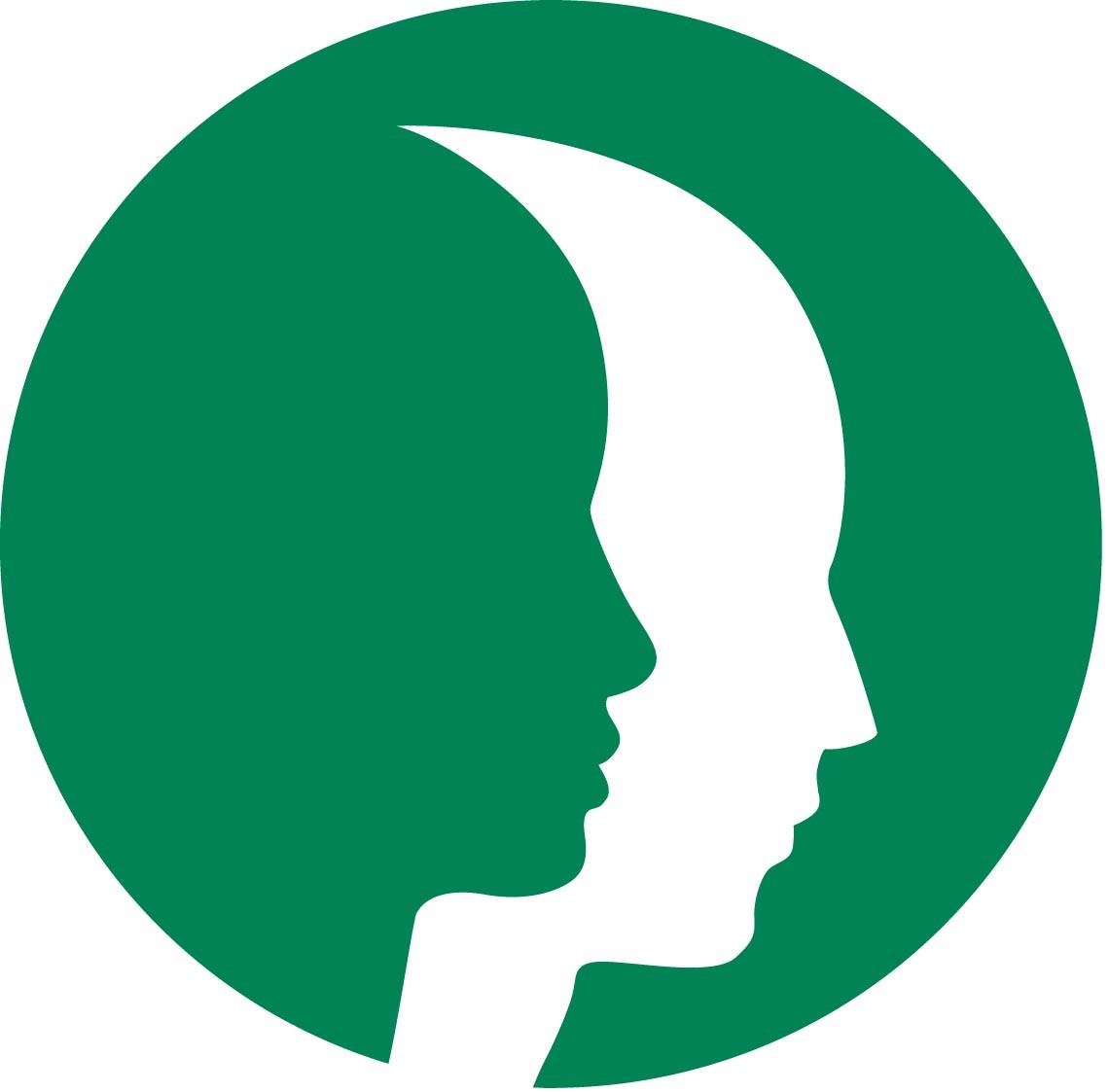 Aled ab Iorwerth
Deputy Chief Economist, Canada Mortgage and Housing Corporation
---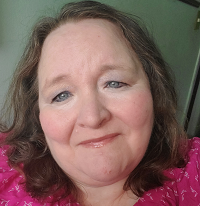 Cynthia Abel
Deputy Registrar and Director, Registration, College of Early Childhood Educators
Cynthia Abel is the Deputy Registrar and Director of Registration with the College of Early Childhood Educators (Ontario). In this role Cynthia leads the team responsible for developing and assessing the entry to practice requirements for those wishing to practice the profession; and works with post-secondary institutions to ensure pre-service training meets the established requirements in a manner that reflects the current needs of the sector. Prior to taking on this role she spent many years with both the local and provincial governments working extensively in the children's mental health and early years policy areas in increasingly progressive positions. Cynthia is a registered early childhood educator and holds a Masters degree in Leadership Studies from Royal Roads University and a Doctorate of Education from the University of Glasgow, Scotland. Her research interests include workforce development and collaboration within human service systems.

---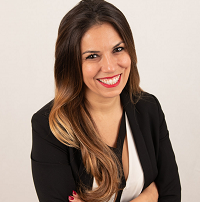 Dr. Emis Akbari
Senior Policy Fellow, Atkinson Centre for Society and Child Development, Professor and Program Coordinator, School of Early Childhood, George Brown College
Dr. Emis Akbari is the co-author of the Early Childhood Education Report. This report provides a snapshot of provincial and territorial preschool services and performance on different criteria including access to child care programs and investments in early education. It also compares Canada to other developed economies. She evaluates current and changes in policy at all levels of government across Canada. She is ardent and committed to evidence-based change in policy and global development and its connection to improving child education, development, and outcome. Click here for a list of select publications.

---
Frankie Antone
Child and Youth Policy Analyst, Ontario Federation of Indigenous Friendship Centres
Frankie Antone is a Yakukwehuwe, Turtle Clan member, from Onyota'a:ka (Oneida Nation of Thames), now residing in the urban setting of Tkaronto. Growing up close to her grandparents, they ingrained a sense of pride, confidence and humility that drove the passion forward in her advocacy work for Friendship Centres and the Urban Indigenous community.
Throughout post-secondary and over many years of volunteering, and holding leadership positions within the Friendship Centre movement, Frankie worked to advance the self – determination youth. Upon graduation, Frankie led the development of vital youth suports and initiatives. Following her dream of community advocacy, she moved into the health policy where she focused on anti-Indigenous racism, food security, and health system relationships.
Now, Frankie holds the child and youth file in which she continues her work in youth self-determination. As well as advancing child welfare redesign and supporting the establishment of urban Indigenous – led child care.
---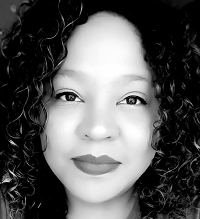 Denise Baldwin
Community Engagement and Education Coordinator - Indigenous Focus, Canadian Drug Policy Coalition
Denise Baldwin is the Community Engagement and Education Coordinator - Indigenous Focus for the CDPC. Denise is a Black-Anishinaabe citizen of the Chippewa's of Nawash Unceded First Nation located within Ontario. Denise is from the Turtle Clan and a 5th generation Black Canadian. She has over twenty years of experience working on the front lines in prevention, supervision, mentorship, and community service for vulnerable populations, specifically Indigenous people affected by the war on drugs. Denise is dedicated to community building and providing services to diverse communities, both socioeconomically and culturally. Denise is currently the lead administrator and co-founder of the Indigenous Harm Reduction Network. She is also the Community and Social Services and AI Analyst for the rede4blacklives (Research Evaluation Data Ethics 4 Black Lives) team.
---
Sonya Bourgeois
Associate Director, Strategy and Preventative Health, Toronto Public Health
Sonya Bourgeois is an Associate Director with Toronto Public Health at the City of Toronto, where she oversees the Toronto Drug Strategy and the Toronto Indigenous Health Strategy. Responding to the drug poisoning crisis, promoting mental health and wellness, and working with Indigenous partners on key health initiatives are among her top priorities. Previous to her work with the City of Toronto, she held a number of policy portfolios in the Ontario Public Service, focused in the areas of violence against women, community services and health system strategy, public health, and gender-based policy. Sonya is currently the President of the Redwood Shelter, a safe haven for women and children fleeing violence. In this capacity, she is an advocate for gender rights, anti-racism, and anti-oppression, and works closely with the Board of Directors to influence the strategic vision of the organization and the overall economic and social well-being of women and children who access the Redwood's services. She is also a member of the Board of Directors for the Wellesley Institute, and holds a Masters in Social Work, with a focus in policy and research.

---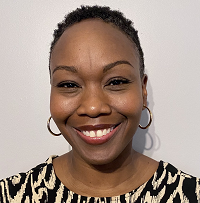 Kimberly Brathwaite
Acting Project Director, Human Services Integration, City of Toronto
Kimberly Brathwaite is the acting Project Director for the Human Services Integration project at the City of Toronto. This transformational project is mandated to improve the client experience by creating a single gateway, providing simplified and streamlined access to the City's key income support programs online, over-the-phone, and in-person. To date the project has launched a Service & Benefit Finder to support clients and residents in finding information on City programs, consolidated 67 phone numbers into 1 central number – 338-8888 - to simplify client access to the service system, launched the Application & Support Centre (ASC) in December 2019 brought together staff from three divisional call/application centres & associated functions and launched a Client Relationship Management (CRM) system in support of One Client, One View – providing a consolidated view of benefits, enabling staff to better serve client needs.

---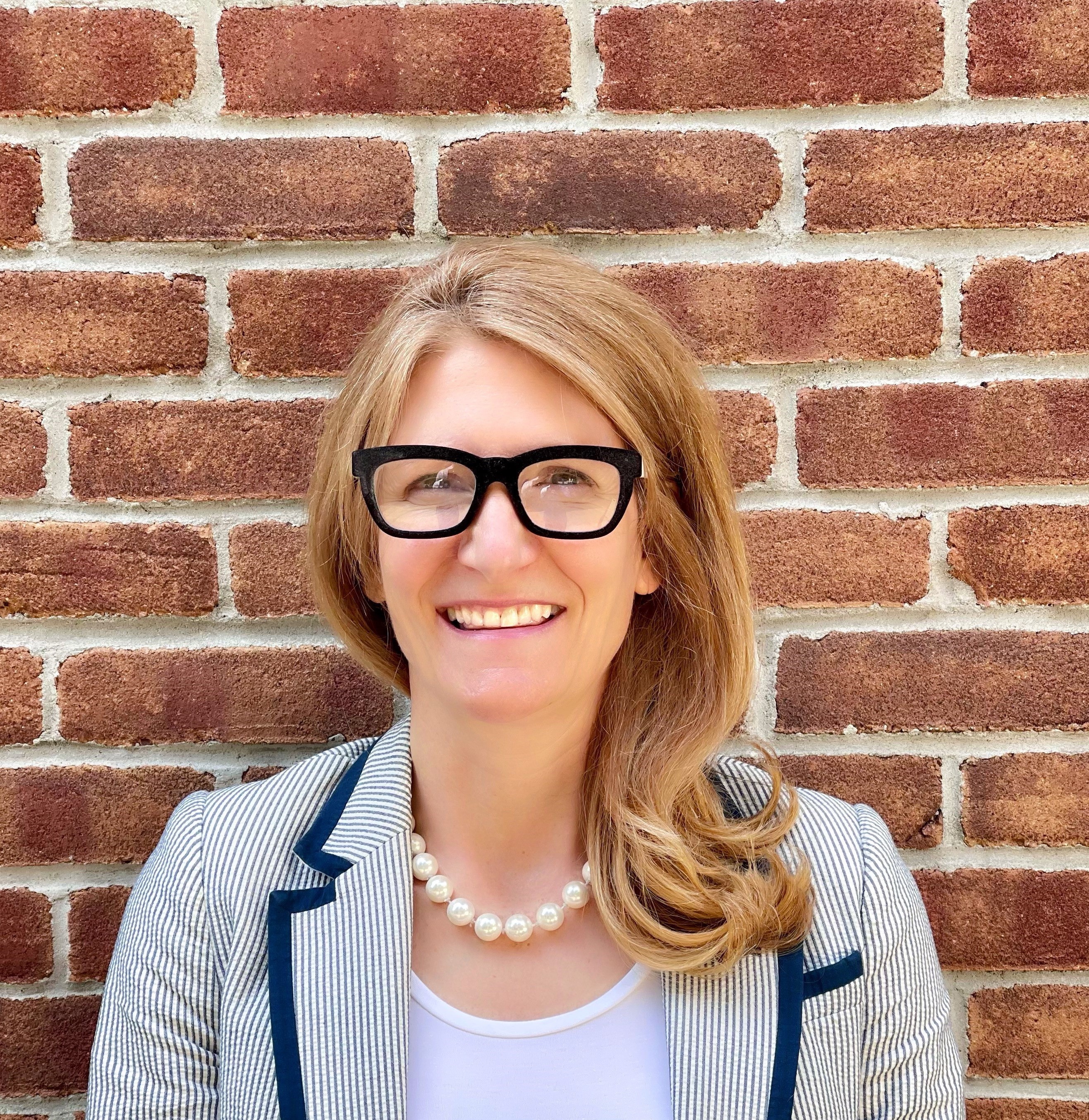 Dr. Leslie Buckley
Chief of the Addictions Division, Centre for Addiction and Mental Health (CAMH)
Dr. Leslie Buckley is the Chief of the Addictions Division at the Centre for Addiction and Mental Health (CAMH). Dr. Buckley is an Addiction Psychiatrist and focuses on the outpatient treatment of substance use disorders. Dr. Buckley has a special interest in treating concurrent disorders in women, improving health systems issues in addiction as well as public health and policy related to substance use. Dr. Buckley is currently an Assistant Professor at the University of Toronto with longstanding involvement in addiction education for medical students, residents and practicing physicians.
---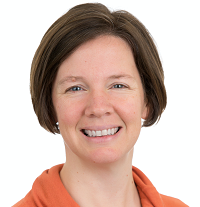 Ellen Buck-McFadyen RN, PhD


Assistant Professor, Trent/Fleming School of Nursing
Ellen Buck-McFadyen began her career in community and public health nursing. She completed her PhD in nursing at McMaster University and is currently an assistant professor and the graduate program director in the Trent/Fleming School of Nursing at Trent University. Ellen has been conducting research in the areas of rural health and the social determinants of health, including the impact of social capital, food insecurity, homelessness, and substance use in the rural context.
---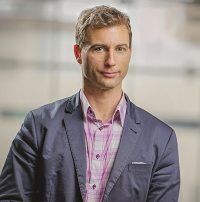 Tyler Campbell
Director of Children and Social Services, City of Greater Sudbury
Tyler Campbell has been with the City of Greater Sudbury for over ten years, in senior level roles and is currently the Director of Children and Social Services. He holds a Master Degree in Public Administration Management from Dalhousie University and an Honors Bachelor of Commerce degree in Sports Administration from Laurentian University.
This portfolio encompasses service manager roles in the areas of Children Services, Ontario Works and Homelessness – an area that expanded considerably during the pandemic. Tyler and his team were successful in working with City Council to approve new investments to the City to bring new solutions to encampments for the Municipality, many of which are still in place today.
Tyler sits on the NOSDA Social Services Committee, the Mental Health & Addictions Committee, Population Health Safety & Well-Being Panel, Community Drug Strategy Executive Committee, the Ad/Hoc Steering Committee for Supervised Consumption Services, the Local LTC Home Network Planning Table and the Greater Sudbury Capacity, Access and Flow Table.
---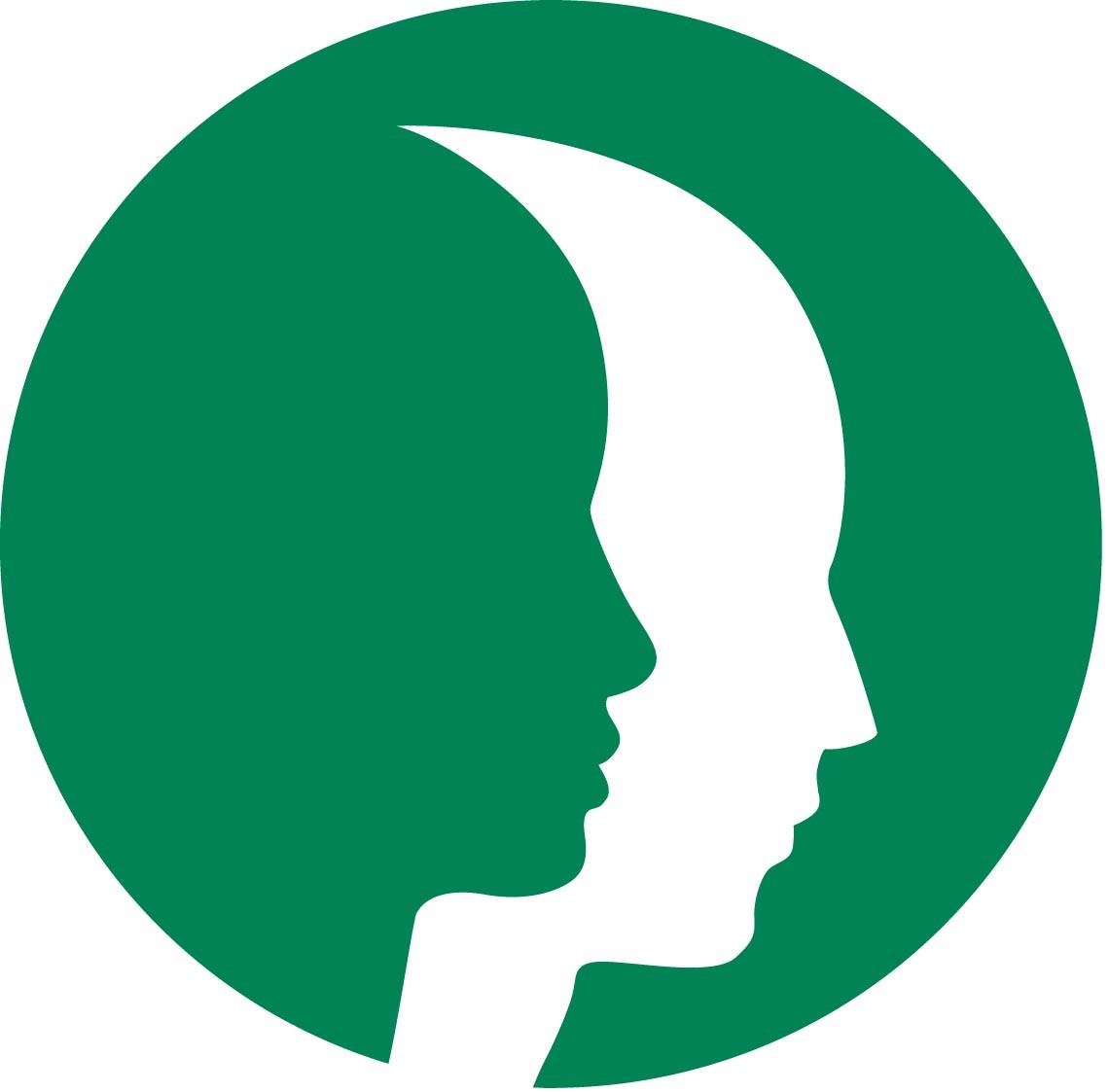 Cordelia Clarke Julien
Assistant Deputy Minister, Social Assistance Programs Division, MCCSS
---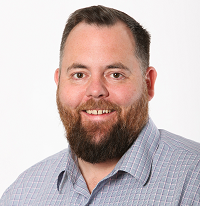 Craig Cooper
Director, Housing Stability Services, Social and Health Development, City of London
Craig Cooper is the Director of Housing Stability Services at the City of London. Before coming to the City in April 2019, Craig worked as a program supervisor at Ministry of Children, Community and Social Services. In this role, Craig oversaw the Developmental Services Sector for Grey and Bruce counties.

Craig has also worked at the Ministry of Municipal of Housing as a Senior Housing Advisor and worked to implement the various Provincial housing and homelessness programs including the Community Homeless Prevention Initiative and the Investment in Affordable Housing program.

Craig has an HBA from Western University and spends his spare time with his Wife and two kids. Craig has been a Big Brother for Big Brothers and Big Sisters of London and Area for the past 13 years.

---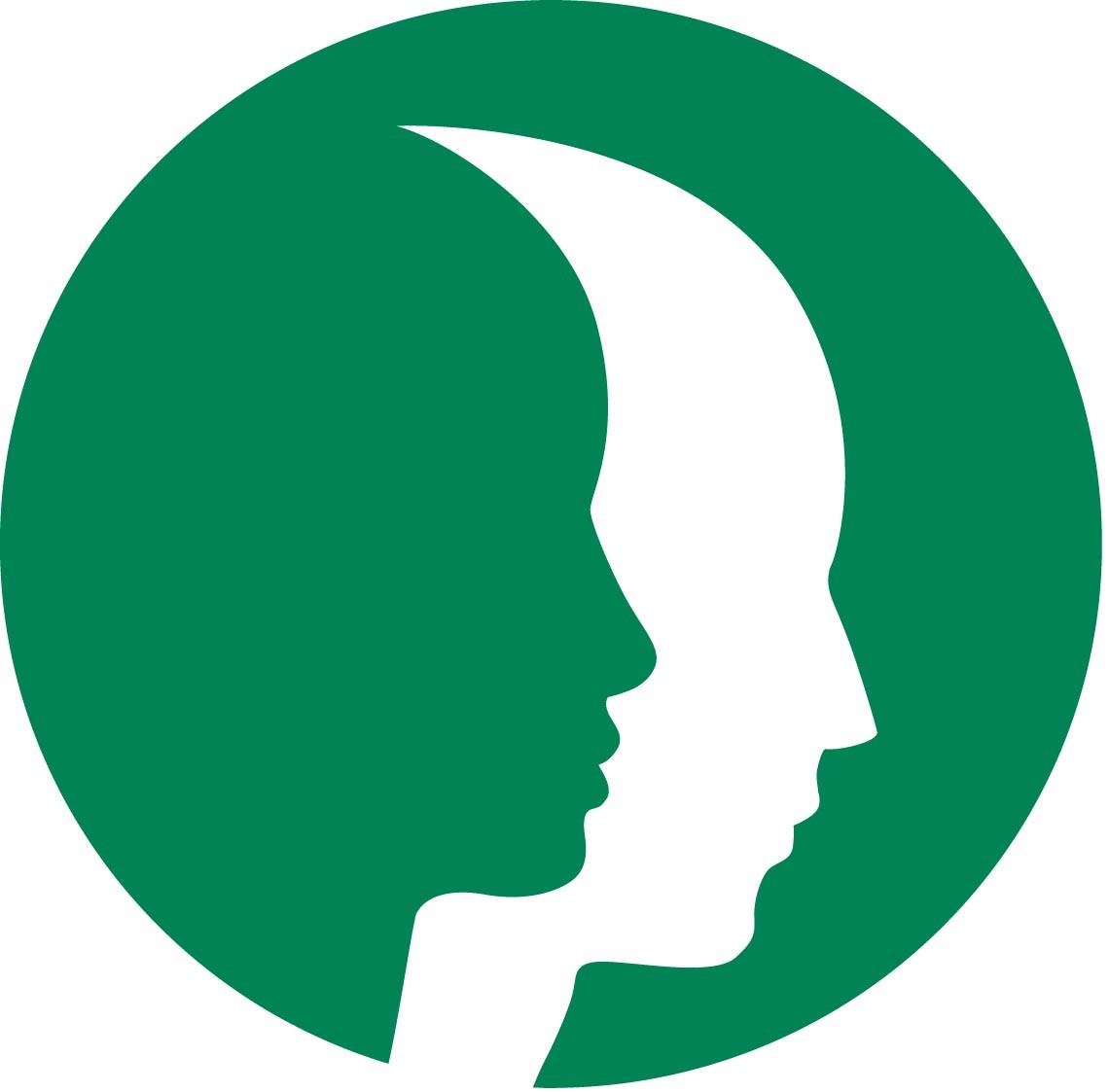 Jean-François Crépault


Senior Policy Analyst, Communications and Partnerships, Centre for Addiction and Mental Health (CAMH)
---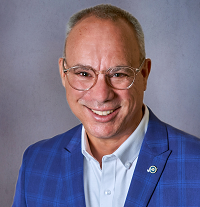 Ian Culbert


Executive Director, Canadian Public Health Association
Ian Culbert began his career in public health in 1990 when he joined the Canadian Public Health Association. In 2013, he was appointed as CPHA's Executive Director after having served in a number of different roles within the Association, including director-level positions in communications, business and corporate development, as well as programmatic work in HIV, hepatitis C, sexually-transmitted infections, addictions and social marketing. Ian's commitment to the principles of public health, dedication to CPHA and its constituent communities, and collaborative leadership style are reflected in the progress CPHA continues to make in partnership with key stakeholders, both within Canada and internationally.
---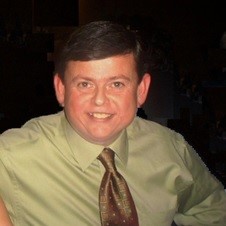 Fern Dominelli


Executive Director, Northern Ontario Service Deliverers Association (NOSDA)
Fern Dominelli is the Executive Director for the Northern Ontario Service Deliverers Association. Fern retired as CAO of the Manitoulin-Sudbury District Services Board on August 31, 2022, after 40 years in the public service. Fern started with the Manitoulin-Sudbury District Services Board as a Program Manager in August 2000 and then became CAO in 2009. Prior to his work with the Manitoulin-Sudbury District Services Board, he was with the Ministry of Community & Social Services for 18 years.
---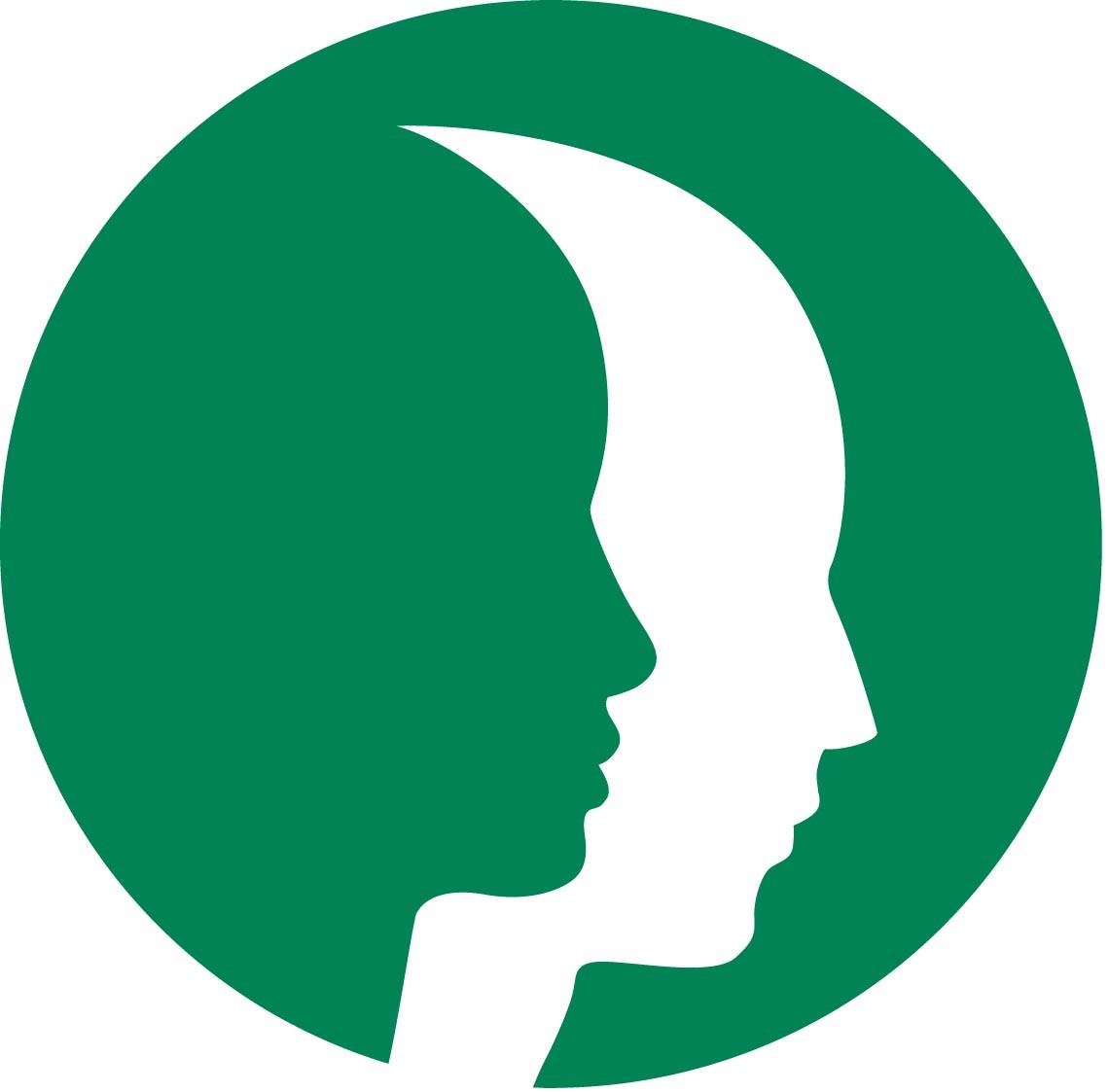 Heather Elliott
Director, Programs, Children's Services, District of Muskoka
---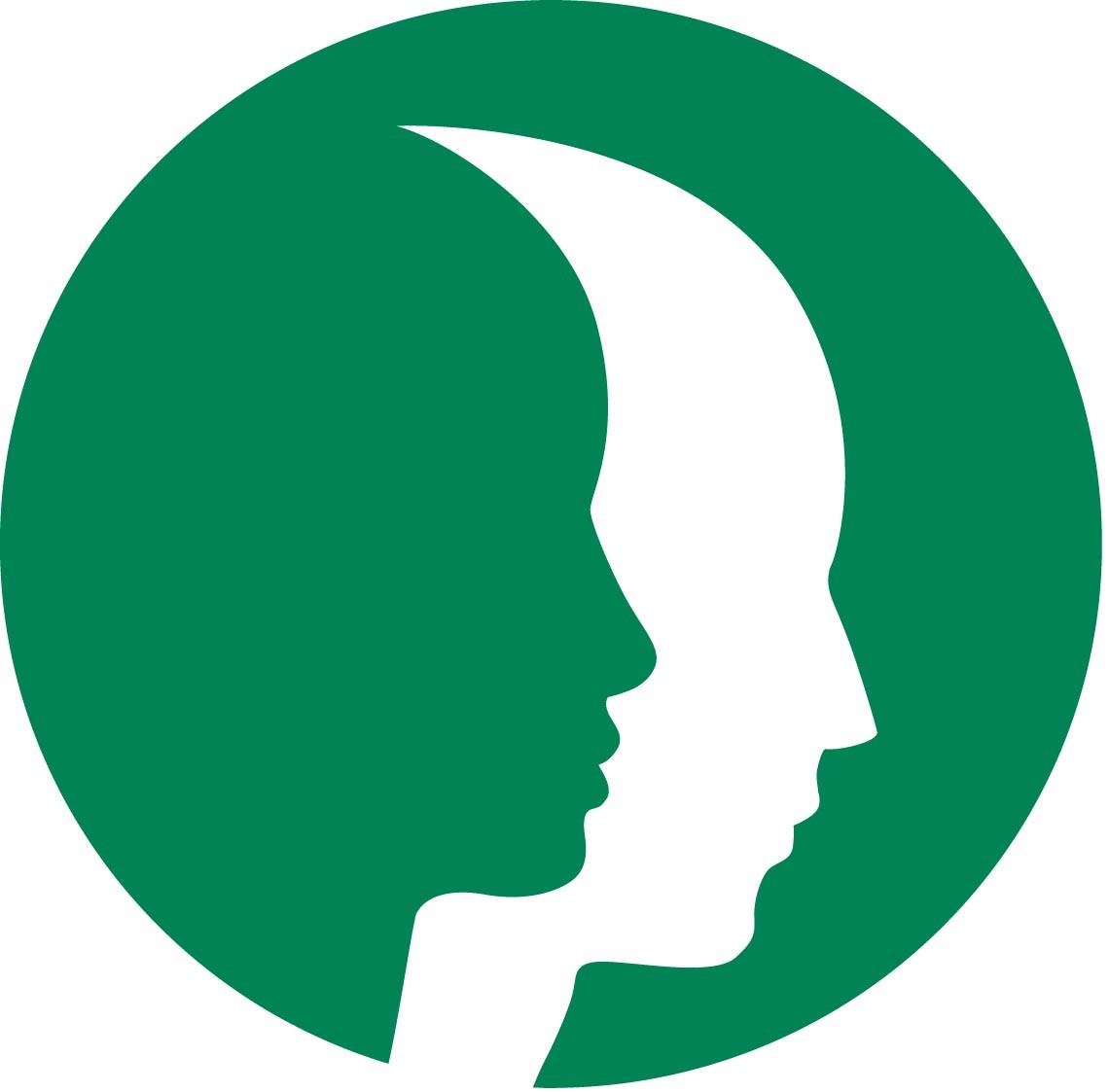 Kelly Emery
Director, Child Care and Early Years, Municipality of Chatham-Kent
---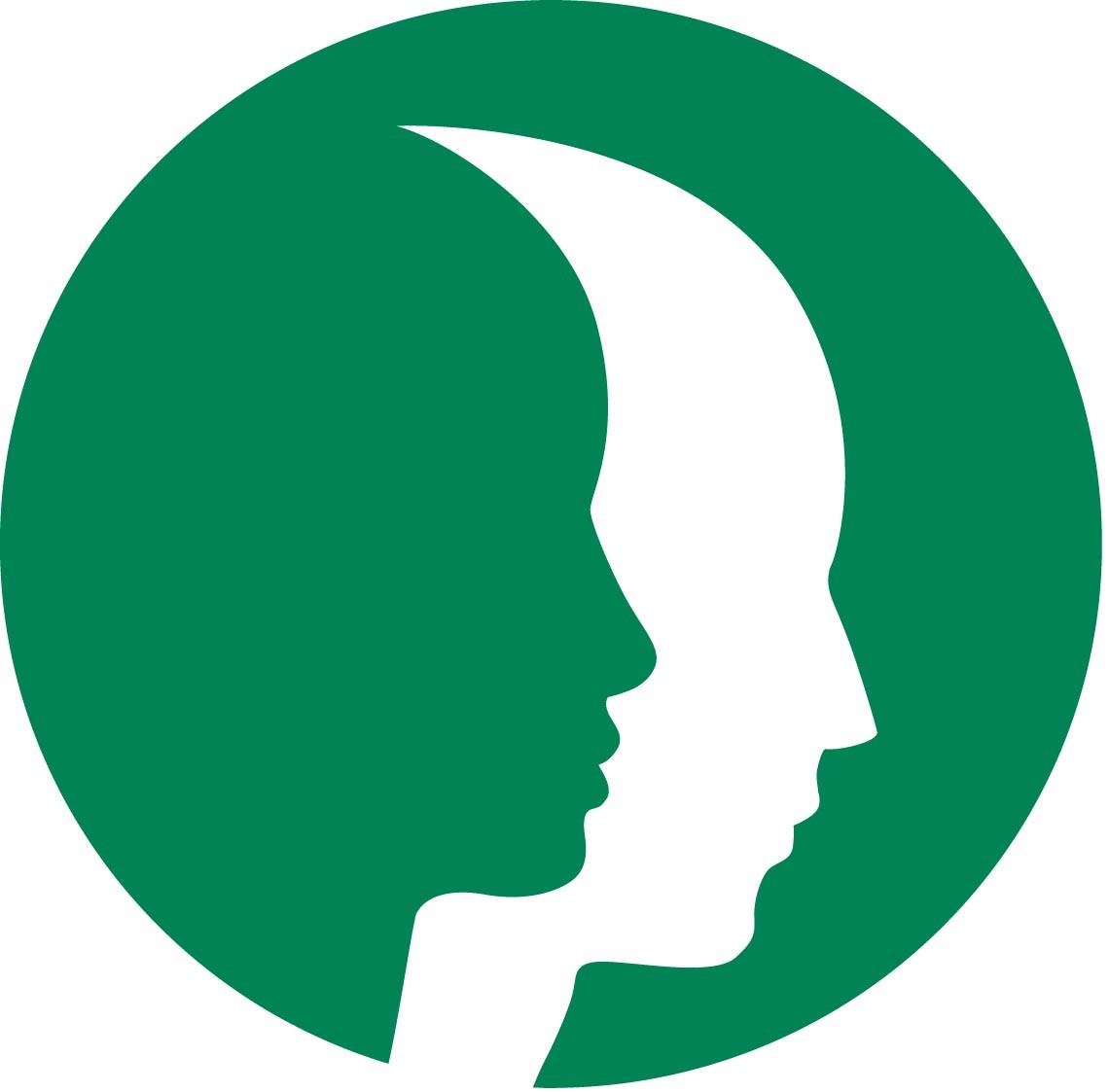 Meighan Finlay
Executive Director, Municipal Benchmarking Network of Canada
Meighan Finlay is the Executive Director of the Municipal Benchmarking Network of Canada (MBNCanada). Meighan has over 20 years' experience in performance measurement and quality improvement in the public sector, including public health, children's services and other municipal services. Meighan also served as the Executive Director for the Ontario Council on Community Health Accreditation from 1997- 2013.

---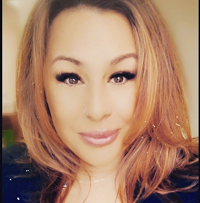 Jaimee Gaunce
Director of Policy, Ontario Aboriginal Housing Services
Jaimee Gaunce is From the Pasqua First Nation in Treaty Four Territory in Saskatchewan. She joined OAHS in February 2022 as the Director of Policy. Jaimee has a Bachelor of Health Studies from the University of Regina, Health Managers Certification from the First Nations Health Managers Association, as well she is in her final semester of the Double Honors Degree program in Criminology and Policing at Wilfred Laurier University.
Prior to joining OAHS Jaimee worked in the private-sector pipeline industry but also has some very unique perspectives in the Indigenous and community housing sector. She sits on the Justice Committee for her First Nation providing guidance and support to those navigating the Justice System, The Regina Homelessness Board, and the Rhythmic Gymnastics as well as The Community Housing Transformation Centre Board of Directors.
---

Kris Guthrie
Health Promotion Specialist, Harm Reduction, The Works, Toronto Public Health
Kris Guthrie is a registered nurse and a Health Promotion Specialist at Toronto's Public Health's harm reduction program, The Works. She has been with Toronto Public Health since 2011 and has taken on a variety of front-line, program development, policy support and management roles in harm reduction and mental health promotion. Kris' current work focuses on working with community organizations to build supportive environments for people who use drugs and deliver harm reduction services including safer drug use supplies and naloxone distribution. In the past she was part of the program and policy development team that enabled supervised consumption and iOAT services at Toronto Public Health.

---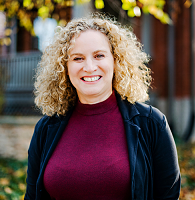 Eden Grodzinski
Chief Executive Officer, Habitat for Humanity, Halton-Mississauga-Dufferin
Eden Grodzinski is a skilled strategist, results-oriented and collaborative leader, who has spent her career trying really hard to end homelessness and help solve Canada's affordable housing crisis.
Eden currently holds the position of CEO of Habitat for Humanity Halton-Mississauga-Dufferin. Prior to that, she had the honour of working with several municipalities and charitable organizations in Canada, providing strategic guidance on issues related to affordable housing, homelessness and other social determinants of health. This included several years overseeing the Housing Division for the City of Stratford - the Municipal Service Manager for Stratford, Perth County and St. Marys, and assisting other Service Managers with the development of their 10-year Housing and Homelessness Plans.
Academically, Eden holds a master's degree in health administration from the University of Toronto. She also taught an award-winning course in the Real Estate and Housing Program at the University of Guelph for over 10 years.
Eden sees her work at Habitat HMD as a privilege and is currently motivated by developing innovative affordable housing solutions that will enable working, lower income families to build strength, stability, and independence.
---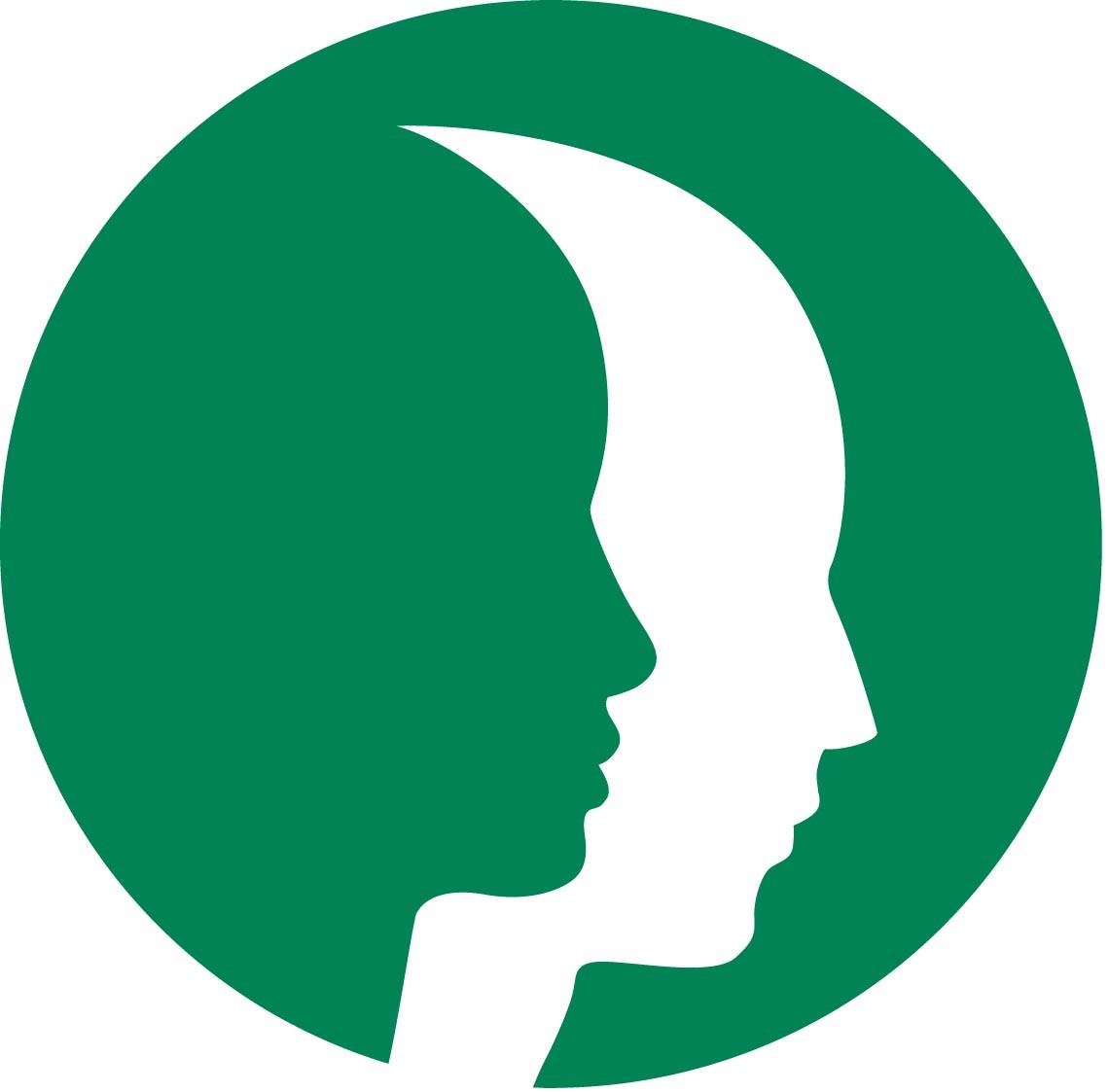 Jesse Helmer
Senior Research Associate, Smart Prosperity Institute
---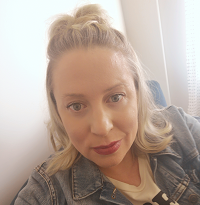 Katie Hill
Supervisor, Regional Municipality of Durham
Katie Hill is a Supervisor with Durham Region Social Services. Katie has worked with vulnerable populations during her 20-year career specializing in mental health and addictions. Prior to working for the Region of Durham she was an Addiction Specialist for an ACT team and worked in VAW and Poverty supports in York Region. Within the Region of Durham, she has carried several responsibilities including Income Support Caseworker, Employment Counsellor, ODSP participating worker and Case planner where she supported participant's transition to ODSP in partnership with the Region's Psychologist. In 2020 she took on the role of Community Support Worker working on a team supporting Durham's most vulnerable unhoused population. In this role she gained front line knowledge of support and service needs to this special population and has become an advocate for the homeless and underhoused. Through collaboration with Durham Housing and other service providers, she works toward the goal of ending homelessness in Durham.
---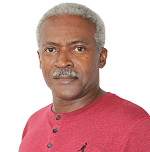 Colin

Johnson




Chair of the Toronto Harm Reduction Alliance
Colin H. Johnson identifies as a Gay, Black man, a long-term HIV survivor and a Person Who Uses Drugs. He works as a consultant with governments, universities and private enterprise on issues of anti-Black racism, human rights, disabilities, decolonization, HIV, Hep C and Harm Reduction especially as it impacts African, Caribbean, Black and Queer communities. Colin is the Chair of THRA (Toronto Harm Reduction Alliance) as well as the Vice Chair of the Board of PASAN (Prisoners AIDS Support Network). An Advocate for the decriminalization of drugs he is a member of the Toronto Decriminalization Working Group for Substances. He graduated from Ryerson University with a Certificate in the AODA (Accessibility for Ontarians with Disabilities) and is now pursuing a Certificate in Mental Health and Addictions at Toronto Metropolitan University. A futurist, he is passionate about soccer and F1 Racing.
---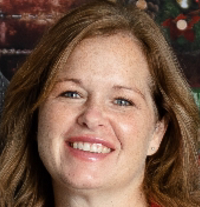 Julie Johnson
Training and Development Specialist, City of Peterborough
Julie is a life and leadership coach, an engaging leader and facilitator. With a degree in Social Work and almost twenty years working in various roles in the municipal social service sector, Julie's passion is people. Whether with clients or colleagues, Julie finds great pride in helping others discover the best version of themselves. On a personal note, Julie spends most of her time playing taxi, chef, maid and more to three beautiful girls. She loves being active in nature and values connecting with people.

---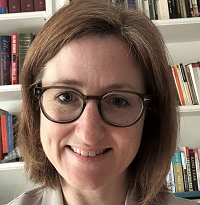 Lindsay Jones


Director of Policy and Government Relations, Association of Municipalities Ontario (AMO)
Lindsay Jones joined the Association of Municipalities of Ontario as the Director of Policy and Government Relations in October 2022, where she leads advocacy and policy work on behalf of Ontario's municipal governments. Over the past 20 years, she has developed a deep expertise in strategy, policy and government decision-making through progressively senior roles in the Ontario and federal governments in areas such as income security, labour markets and employment, and community infrastructure. She is a member of the Board of Directors of the Parkdale Queen West Community Health Centre and the Jane and Finch Centre.
---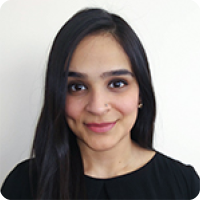 Garima Talwar Kapoor


Director, Policy and Research, Maytree Foundation
Garima Talwar Kapoor is the Director of Policy and Research with Maytree, a charitable organization dedicated to advancing solutions to poverty in Canada through a human rights-based approach. Prior to joining Maytree, Garima spent several years with the Ontario Public Service. Garima holds a Master of Public Health from the University of Toronto, a Bachelor of Public Affairs and Policy Management from Carleton University, and is currently also pursuing her Doctor of Public Health from the University of Toronto.
---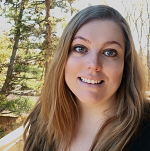 Amanda King


Director, Network & Government Relations, Feed Ontario
Amanda King is the Director of Network & Government Relations at Feed Ontario. Since joining the organization in 2011, Amanda has held a number of senior leadership positions, including Director of Membership & Communications, Director of Research & Communications, and Interim Executive Director.
With over 16 years' experience in the non-profit sector, Amanda has played an instrumental role in the development and execution of the organization's strategic priorities, including major change management projects and the growth and development of its membership, research, and advocacy departments. In her current role, Amanda is responsible for developing new and innovative ways to advocate for income security solutions that address poverty in Ontario.
---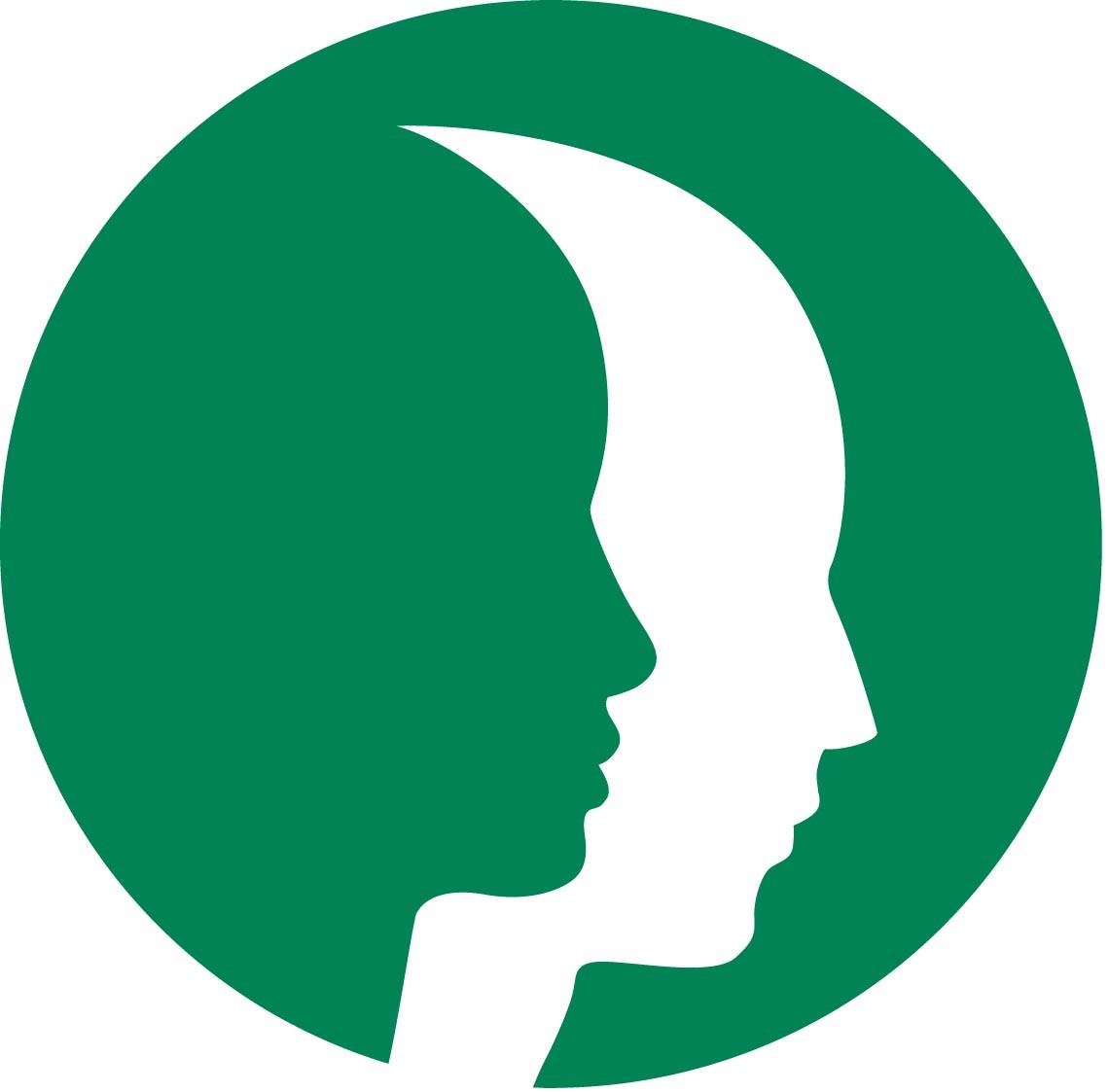 Miranda Mackie
Manager of Children Services, City of Greater Sudbury
---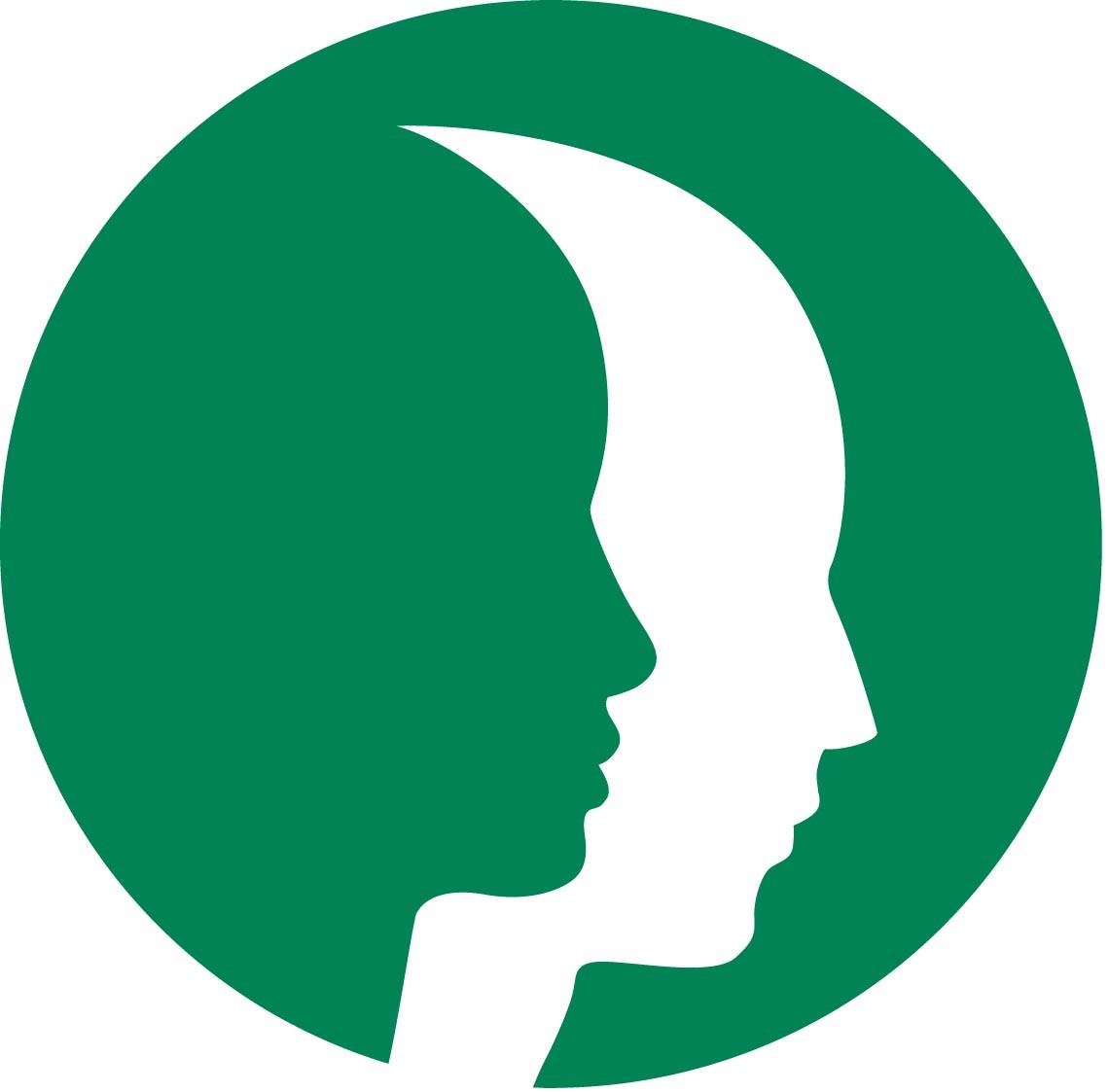 Mary Mannella
Director of Supportive Housing, Mental Health and Addiciton Programs Branch, Ministry of Health
---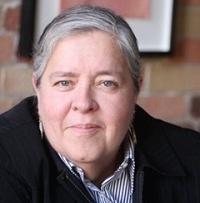 Sylvia Maracle
Knowledge Keeper and former Executive Director, Ontario Federation of Indigenous Friendship Centres
Sylvia (SKONGAHLEHRA) Maracle is a Mohawk from Tyendinaga Mohawk Territories. Maracle retired as the Executive Director of the Ontario Federation of Indigenous Friendship Centres after 43 years recently. She was the founding Chair of Ontario Aboriginal Housing Services for over 25 years. Maracle is a member of the National Housing Council and is chair of the Indigenous Urban, Rural and Norther Committee. Maracle is the Chair of the MMIWG2SLGBTQQIA+ National Committee addressing the National Inquiry recommendations. This work includes expanding the shelter and transitional housing opportunities.

---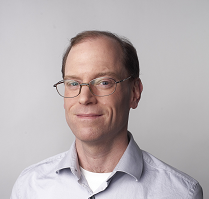 John Michael McGrath


Staff Writer, TVO
John Michael McGrath is a writer and reporter for TVO.org, the website for Ontario's public broadcaster. Prior to coming to TVO, he worked for Queen's Park Briefing and his writing has also been published in the National Post, the Globe and Mail and Spacing Magazine. His writing focuses on how policy affects the everyday lives of Ontario residents, as long as MPPs aren't misbehaving.
---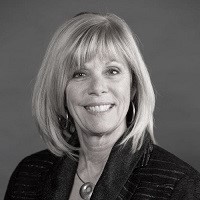 Janet Menard
(former) Deputy Minister, Ministry of Children, Community & Social Services & Human Services Advisor
---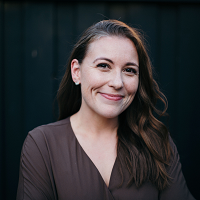 Katie Millan
Senior Policy & Strategic Issues Advisor, Toronto Public Health
Katie brings over a decade of strategic policy experience with both provincial and municipal governments, including intergovernmental work, increasing access to mental health supports, improving health care services within correctional facilities, health system planning, and COVID-19 response efforts. She received a Masters in Public Policy from the University of Toronto's School of Public Policy and Governance in 2014, and currently leads Toronto Public Health's work on decriminalization as a member of the Toronto Drug Strategy Secretariat team.

---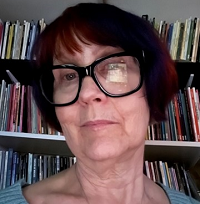 Jai Mills


Director, System Strategy, Planning, Design & Implementation, Ontario Heatlth East
Jai Mills has worked in the mental health and addictions field for over 40 years. She holds a Masters of Social Work degree from Wilfrid Laurier University and is a Registered Social Worker. Jai has worked in hospital, supportive housing and shelter settings in York Region, Toronto and in Easter Ontario, and implemented and led two innovative Peer Support organizations. Jai joined the former Central East LHIN in 2009 where she has and continues to lead the Mental Health and Addictions and Indigenous portfolios. Jai lives in Oshawa with her partner, two daughters, four cats and Lilith the Princess of Darkness.
---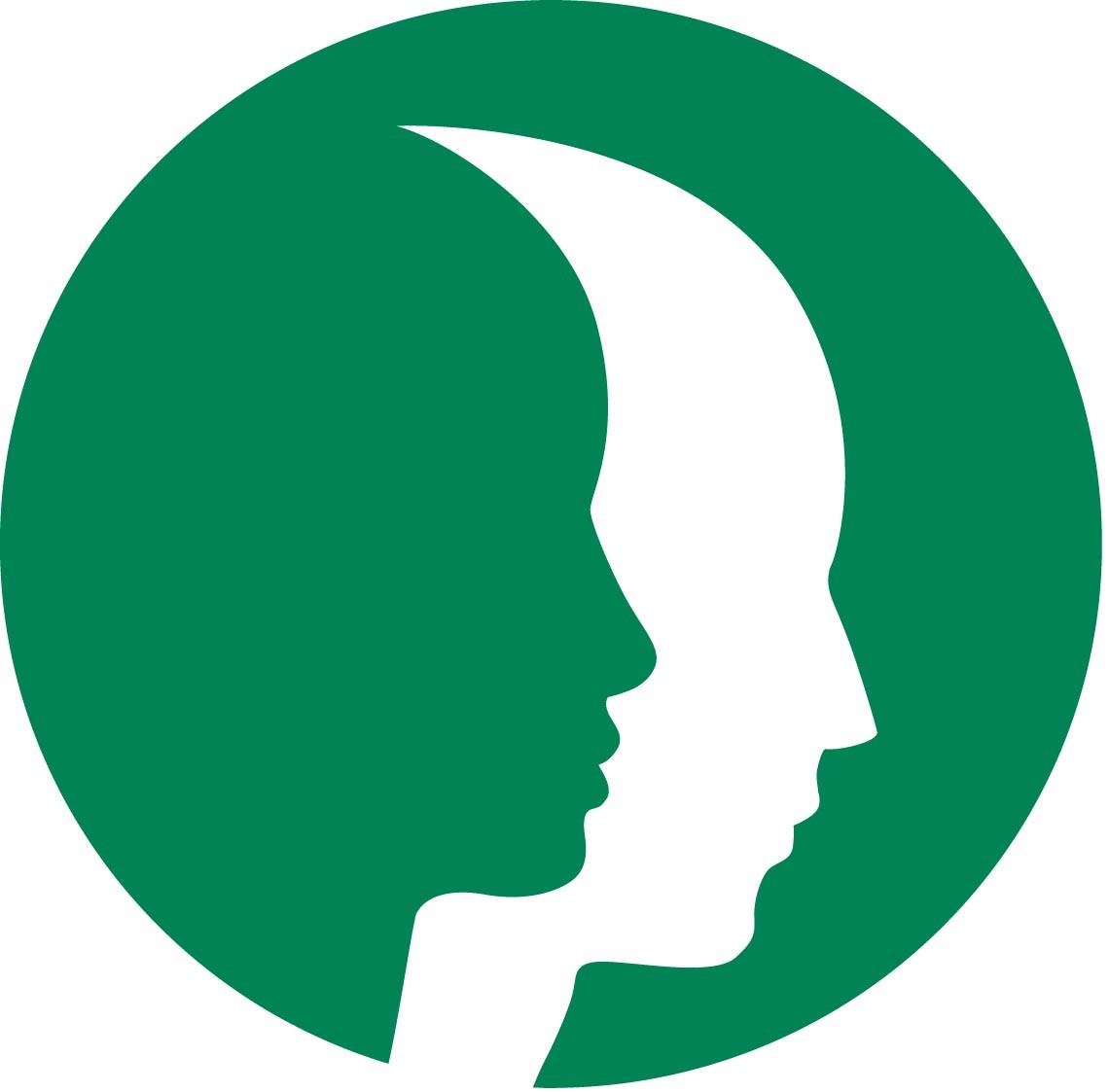 Gertie Mai Muise
Chief Executive Officer, Ontario Federation of Indigenous Friendship Centres
---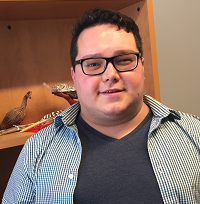 Clifford Mushquash
Anishinaabe from Pawgwasheeng (Pays Plat First Nation) and Master's Student, Public Health, Lakehead University
Clifford Mushquash (he/him) is Anishinaabe from Pawgwasheeng (Pays Plat First Nation) on the northshore of GichiGami (Lake Superior). He is currently completing a Masters in Public Health with a Specialization in Indigenous and Northern Health at Lakehead University, and previously completed a Bachelor of Arts in Sociology and an Honours Bachelor of Social Work. Clifford's work and education locate him at the nexus of service provision and the realities of Indigenous people in Canada. He is committed to advancing social justice for Indigenous and LGBTQ2+ persons in Canada by facilitating opportunities for conversation, learning, relationship building, and service.
Clifford has been a KAIROS Blanket Exercise facilitator since August 2018, and has had the pleasure of journeying alongside over 2000 participants through almost 50 exercises.
---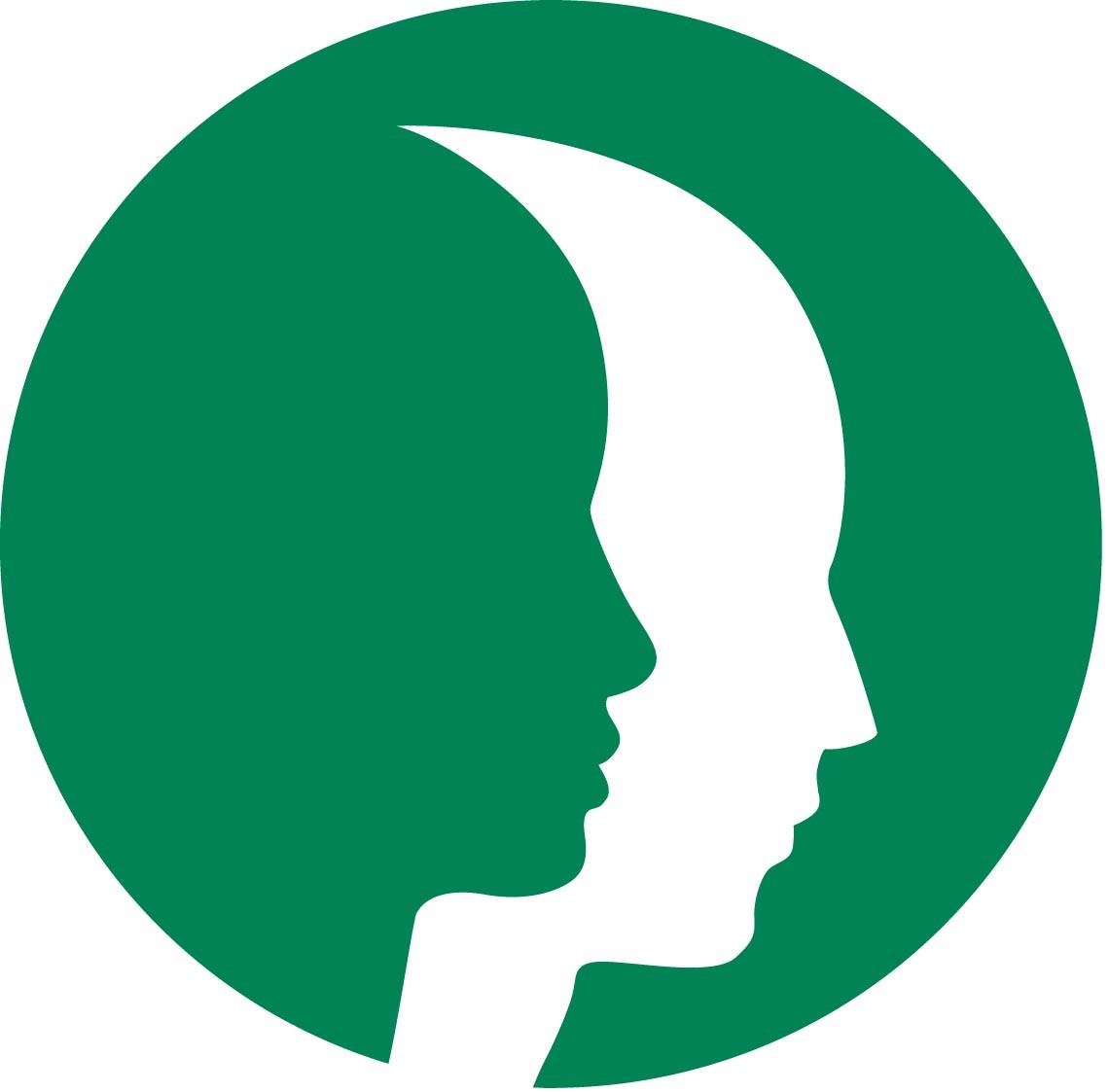 Jessica Nadjiwon-Smith
Executive Director, Ontario Native Welfare Administrators' Association
---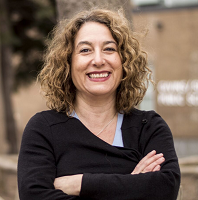 Andrea Nemtin
Chief Executive Officer, Social Innovation Canada
Andrea Nemtin is the CEO of Social Innovation Canada. She has spent her career leading complex organizations and initiatives focused on creating positive social and environmental progress through strategic philanthropy, media and arts, social innovation and impact investing. These roles have included serving as the CEO of the Inspirit Foundation, Executive Director at Rally Assets, and President of PTV Productions, as well as a board member and advisor to numerous organizations.
Andrea is committed to finding innovative ways to support cohesive and prosperous communities. She was recognized in 2017 with a Governor General's Meritorious Service Award for her contribution to inclusion in Canada.
---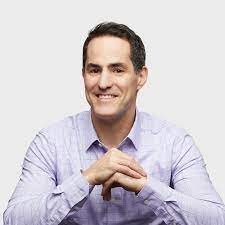 Ryan Ness
Adaptation Research Director, Canadian Climate Institute
Ryan Ness is the Director of Adaptation at the Canadian Climate Institute. He has 20 years of experience in climate adaptation, environmental management and strategy development, and was previously the lead for climate adaptation programs and corporate strategy at the Toronto and Region Conservation Authority, including heading the secretariat of the Ontario Climate Consortium. He is a professional engineer, holding Bachelors and Master's degrees in Environmental Engineering and Water Resources Engineering from the University of Guelph, and is completing a Ph.D. in Environment, Resources and Sustainability at the University of Waterloo.

---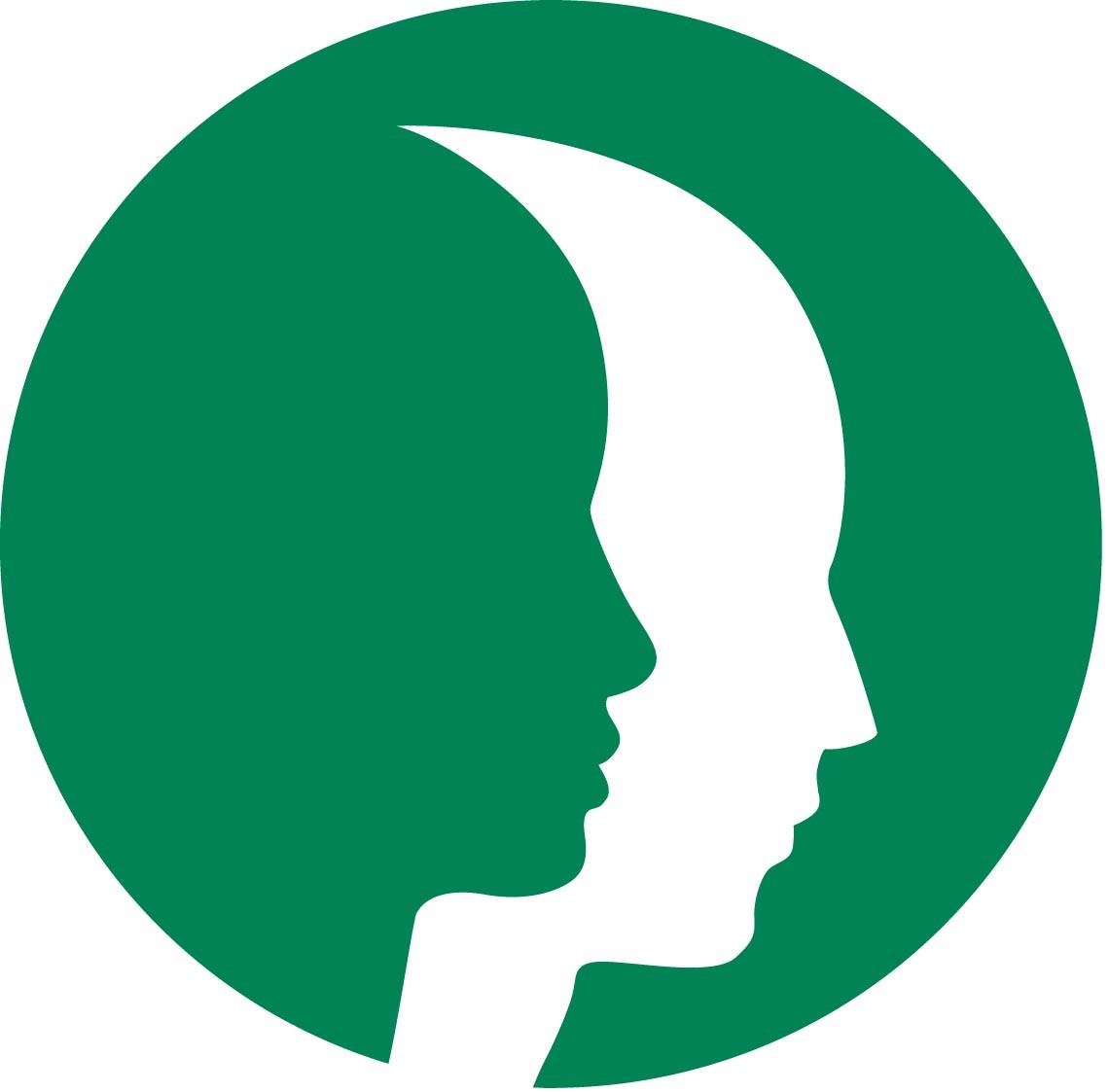 Terry Pariseau
Regional Housing Coordinator, Canadian Mental Health Association - Toronto Branch
---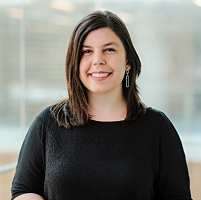 Dr. Laura Pin
Assistant Professor, Political Science, Wilfred Laurier University
I am an assistant professor of political science at Wilfrid Laurier University in Waterloo, ON. My research is in the areas of participatory democracy, civic engagement, local politics, and housing policy. Current projects I am working on include: lived-expertise engagement public policy, homelessness in rural-urban spaces, rent-banks as an eviction prevention tool, and municipal encampment management. My work has been published through The Canadian Observatory on Homelessness, Policy Options, The National Housing Council, The Canadian Journal of Political Science, New Political Science, and Urban Affairs Review. I also support an ongoing project on homelessness and poverty in urban rural spaces. You can read more about it at www.dufferinchange.ca.

---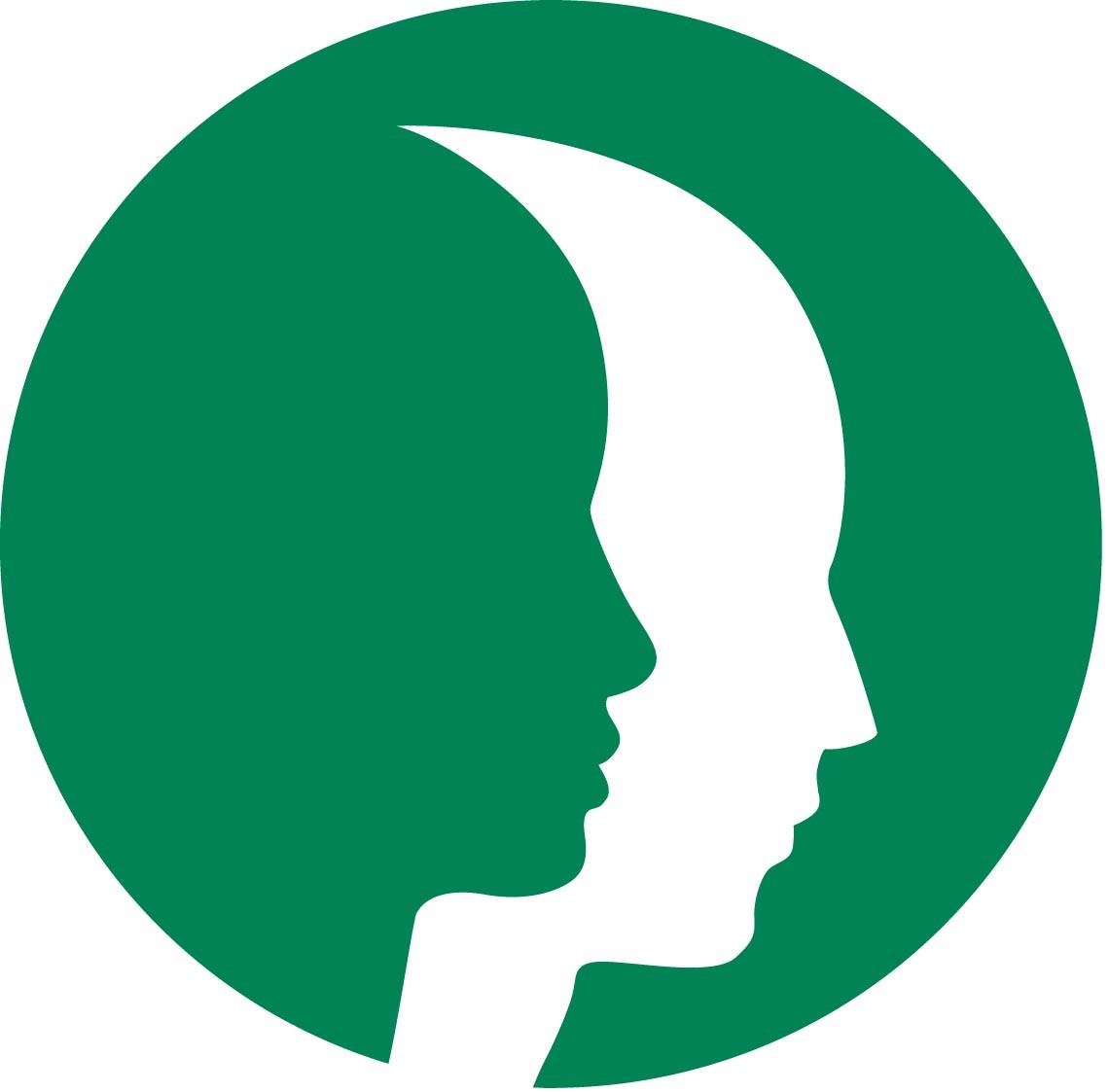 Lori Richer
Housing Stability Manager, County of Wellington
---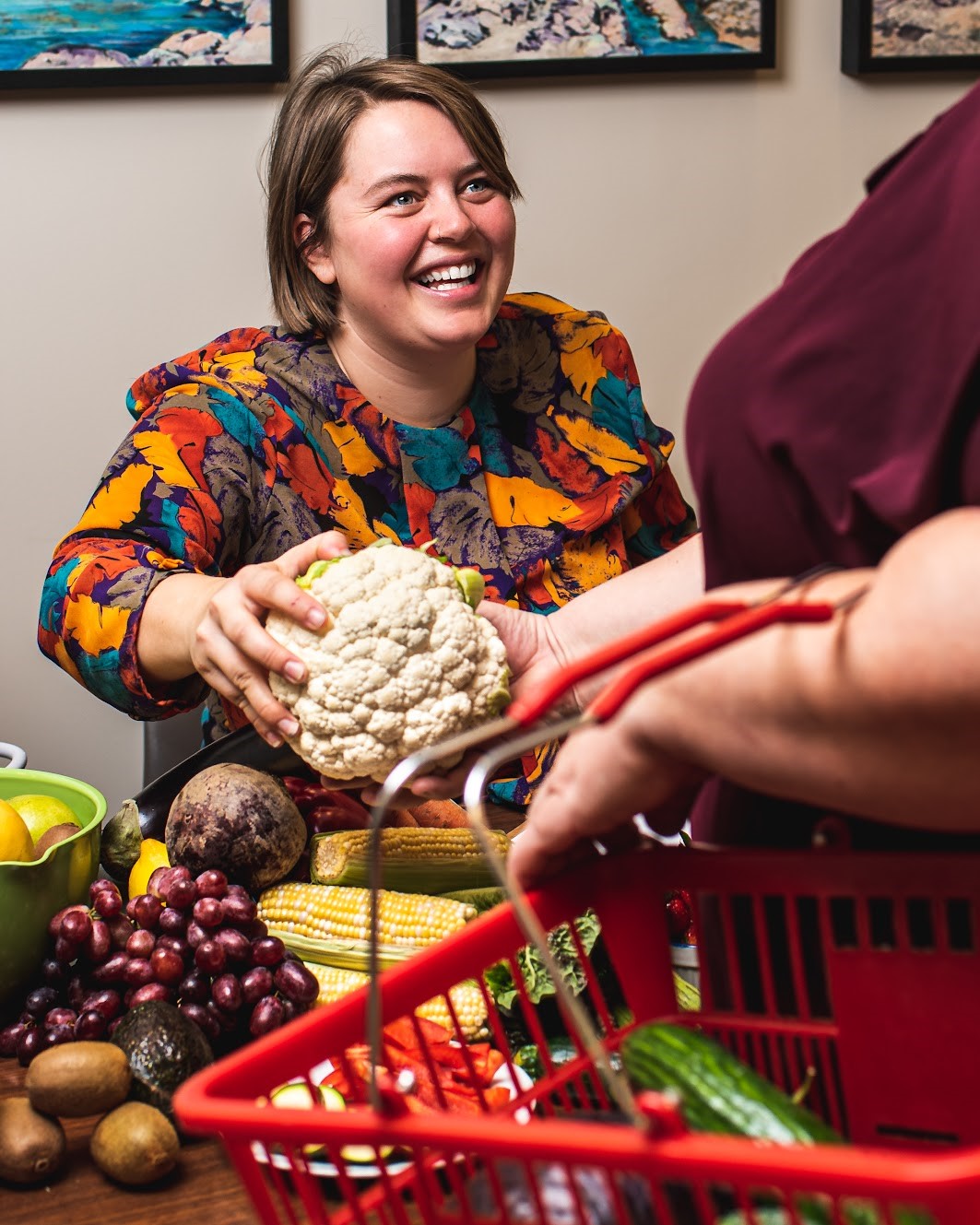 Abby Richter


Program Coordinator, The Fresh Food Prescription (Rx)
Abby Richter (she/her) is a Registered Dietitian and holds a Master's of Applied Nutrition. She is the program coordinator for The Fresh Food Prescription (Rx) program, an initiative of The SEED and The Guelph Community Health Centre. Abby's work is driven by the belief that everyone has the right to eat the foods they want to eat and create their own definition of health.
---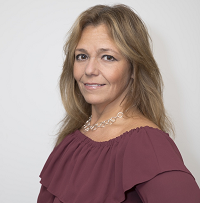 Kelly-Anne Salerno
Assistant Director, Housing Operations and Administration, Regional Municipality of Waterloo
Kelly-Anne currently works as Assistant Director, Housing Operations and Administration for the Region of Waterloo. Kelly Anne's portfolio oversees Housing Policy & Homelessness Prevention, Housing Programs & Waterloo Region Housing. Kelly-Anne has worked for over 30 years in the Social Services field leading teams dedicated to Homelessness Prevention, Shelter Operations & Emergency Management Response. Kelly-Anne started her career as a front-line Social Service Worker in the Region of Peel.
Kelly-Anne has spent most of her career and volunteer work dedicated to woman's issues specifically focusing on increased awareness and advocacy surrounding domestic violence policies. Kelly-Anne served as a board member and President for 4 years at Interim Place (Embrave), a Shelter for woman & their children escaping violence in Peel Region, and is currently sitting on the Board of Directors for St Mary's General Hospital In the Region of Waterloo.
---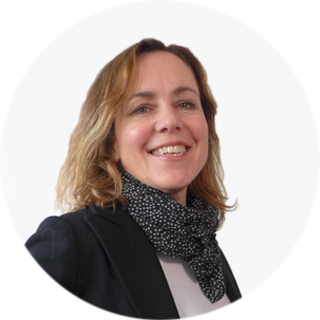 Kathryn

Scharf




Chief Program Officer, Community Food Centres Canada
Kathryn Scharf is the Chief Program Officer and co-founder of Community Food Centres Canada (CFCC). Kathryn has worked for over 20 years in the community food security sector in Toronto from many vantage points: from grassroots work in with community kitchens and alternative food distribution through to program development and initiatives aimed at changing systems through food policy and action. Kathryn spent 6 years as Program Director at The Stop Community Food Centre, where she helped to develop the community food centre program model and the strategy to take the model to a national scale. In 2012, she helped to launch CFCC which has grown to a staff of 33 funding and supporting the capacity of 300+ partner organizations across Canada.
---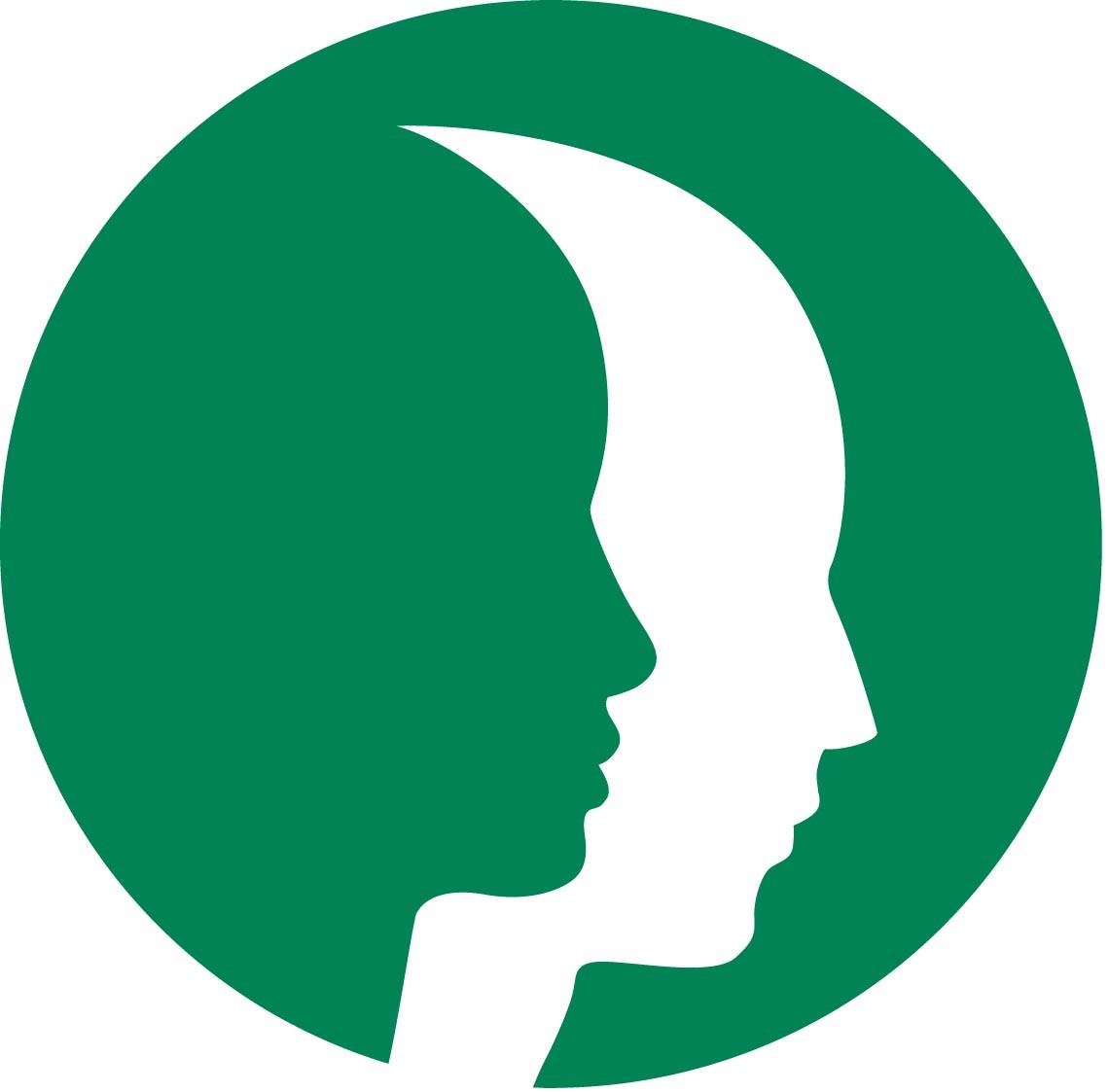 Michelle Schurter
Founder and Chief Executive Officer, Millennial Strategist
---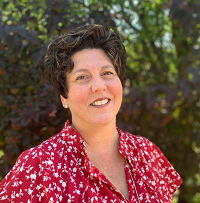 Jocelyn Siciliano
Supervisor, Regional Municipality of Durham
Jocelyn Siciliano is a Supervisor with Durham Region Social Services. During her 30-year career, her focus has been to improve services for vulnerable populations. She was involved in developing protocol and a response to Domestic Violence in the early 1990's and delivers training to staff at all levels within the organization. In 2018, Jocelyn was given the role of Anti-Human Trafficking Advocate and established Human Trafficking Response teams in every Ontario Works office in Durham Region. She also developed protocol for responding to victims and a tool kit to guide these sensitive conversations. She sits on the Durham Human Trafficking Coalition and has built strong partnerships with community agencies. She has been invited to speak and provide training at events within Social Services, in her community and for municipalities across Ontario. In 2020, Jocelyn launched a Community Support Program and has a team who work with Durham's most vulnerable homeless population. COVID and restrictions caused by this pandemic exacerbated the needs of the unsheltered and highlighted the number of invisibly homeless in our community. She sits on several committees and advisory groups, bringing compassion and a client centered approach to this work. Through collaboration with Durham Housing and other service providers, she works toward the goal of ending homelessness in Durham. Jocelyn is the recipient of a Durham Award of Excellence for Service Excellence for her work in human trafficking.
---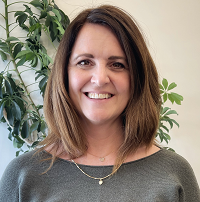 Sarah Stevenson
Director of Integrated Social Services, Kenora District Services Board
Sarah Stevenson is the Director of Integrated Social Services with the Kenora District Service Board. Sarah oversees a team that is responsible for the delivery of employment and social assistance programs, child care and early years programs and housing and homelessness programs in the Municipalities of the Kenora District. The Kenora District encompasses Treaty Areas 3, 5 and 9, 47 First Nation Communities, 9 Municipalities and 4 Unincorporated Areas. KDSB has developed seven supportive housing programs in partnership with Urban Indigenous Programs, Non-profit Corporations, Women's Programs and Health Services. KDSB's partnerships for supportive housing programs are different in every community as no community is alike.

---
Lori Watson
Director, Social Assistance & Employment Opportunities, Niagara Region
Lori Watson is the Director of Niagara Region Social Assistance and Poverty Reduction Initiatives. Lori has over 20 years of senior leadership experience in social assistance and has extensive knowledge in the areas of system transformation, community capacity building and human service integration. She has worked in partnership with MCCSS to successfully implement multiple initiatives, including Employment Services Transformation. Lori is spearheading the development of Niagara Region's first region wide poverty reduction strategy aimed to support the over 14% of Niagara's residents living in poverty. The strategy is due to be released in late 2023.

---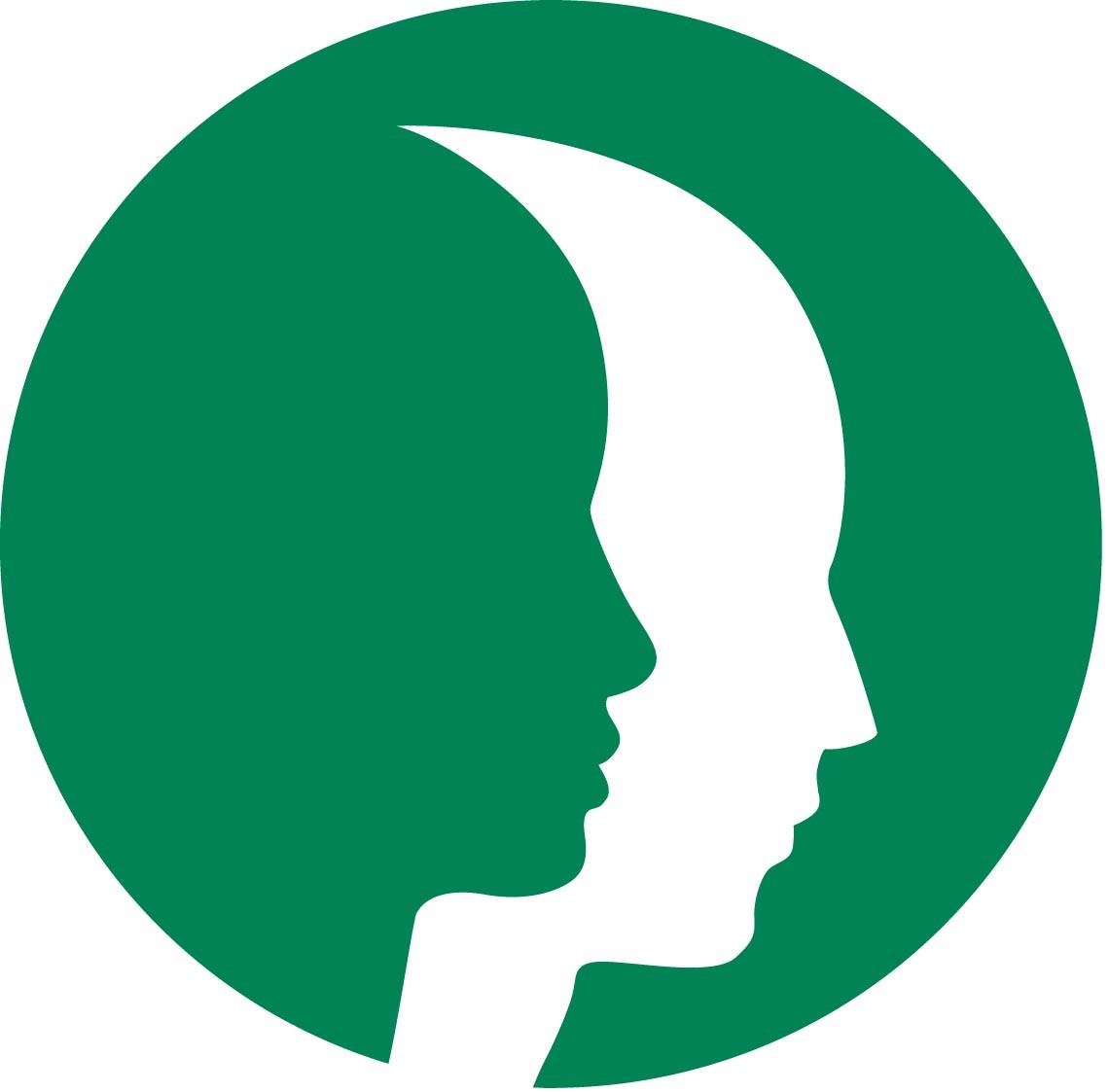 Dan Werb
Director, Centre on Drug Policy Evaluation
---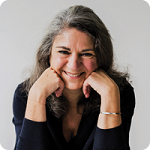 Armine Yalnizyan


Atkinson Fellow on the Future of Workers
Armine is a leading voice on Canada's economic scene. She was senior economic policy advisor to the Deputy Minister of Employment and Social Development Canada in 2018 and 2019, and serves on Ministers Freeland and Fortier's Task Group on Women In The Economy. Armine helped shape the Canadian Centre for Policy Alternatives' Inequality Project from 2006 to 2016, and has worked with the Mowat Centre, the Institute of Fiscal Studies and Democracy, and Policy Horizons, the Government of Canada's foresight department. From 2012 to mid-2018 she provided weekly business commentary for CBC Radio's Metro Morning and CBC TV's premier business show On The Money (formerly the Lang and O'Leary Exchange). She now writes a bi-weekly business column for the Toronto Star and offers cutting edge economic commentary through her newsletter and vlog, This Minute.