Our population is aging. In the next 25 years, the number of Canadians 85 years and over is expected to triple, and with this, demand for long-term care and seniors services will escalate. As we prepare for this demographic shift, the needs of Two-Spirit, Lesbian, Gay, Bisexual, Transgender, Queer, Intersex and gender- and sexually diverse (2SLGBTQI+) seniors must be forefront.
Advocacy and Ageing for 2SLGBTQI+ Seniors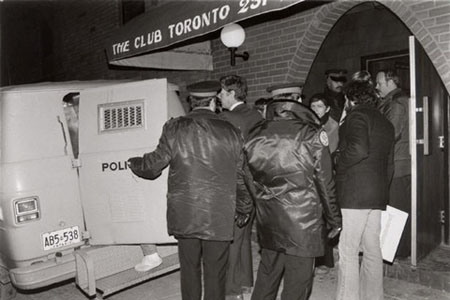 2SLGBTQI+ seniors are champions of change who fought tirelessly against hate and advanced rights for their communities. Their advocacy and resilience have shaped a rich history of 2SLGBTQI+ liberation in Canada; one that spans the decriminalization of homosexuality, the legalization of same-sex marriage, the inclusion of sexual orientation, gender identity and gender expression in the Canadian Charter of Rights and Freedoms, and many other milestones.
Still, a lifetime of activism can take a toll. Chronic exposure to homophobia, biphobia and transphobia across the life course impacts the experience of aging, resulting in a host of specific needs that are all too often overlooked or ignored in care settings. These include unique challenges related to mental health, memory loss, cognitive impairment, intimacy, HIV and AIDS, end-of-life and palliative care.
2SLGBTQI+ seniors are more likely to live alone and less likely to have spouses, partners, children, and other familiar supports. They are also more likely to confront barriers when seeking support, like social exclusion and discrimination, and encounter providers who lack the knowledge to meet their needs.
Any one of these barriers alone might make someone hesitant to seek support. Together, they can make it feel all but impossible to navigate older age as a 2SLGBTQI+ person. Consequently, many 2SLGBTQI+ seniors entering long-term care today feel compelled to conceal their identities and 'go back into the closet' to avoid stigma and discrimination.
The City of Toronto's Response
City of Toronto Seniors Services and Long-Term Care (SSLTC) directly operates 10 long-term care homes and an array of community programs to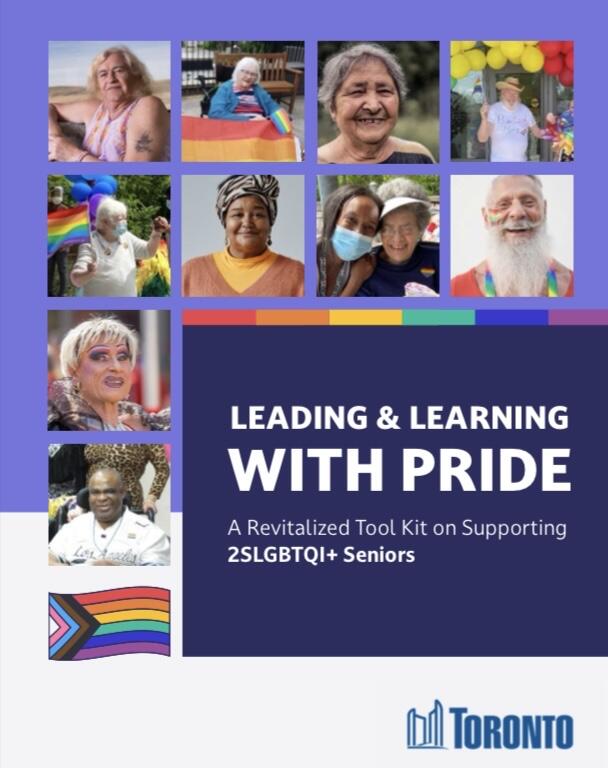 meet the needs of the city's increasing and diverse senior's population.
"Our long-term care homes support 2,600+ residents, and thousands more seniors can access the services they need to age-in-place through our community programs," says Jennifer Dockery, General Manager of SSLTC.
Dockery embraces the demands of Toronto's aging population as a call to action. Her clear and innovative vision for seniors' care celebrates the diversity of needs in a large municipality like Toronto: "Within SSLTC, we strive to ensure that seniors--whoever and wherever they are--feel safe and included when accessing our services. Those identifying under the 2SLGBTQI+ umbrella are no exception."
That's why SSLTC has embarked on a multi-year project to re-create respectful, inclusive, and affirming care and services. With close collaboration from a community working group, they co-developed and launched Leading & Learning with Pride: A Revitalized Tool Kit on Supporting 2SLGBTQI+ Seniors.
The Tool Kit was co-designed with community members, service providers, advocates and allies for providers throughout the care continuum. Current resources, research, and best practices are included to offer guidance on
how to work with and support 2SLGBTQI+ communities, whether in long-term care, retirement, healthcare, homecare, or social services.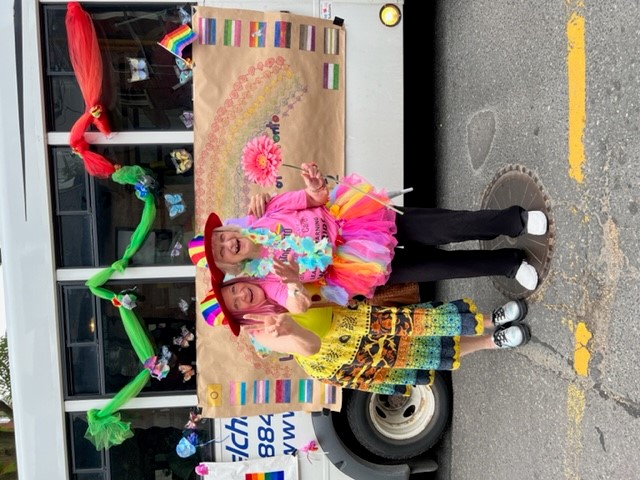 Critically, the Tool Kit also integrates the perspectives and lived experiences of working group members and 2SLGBTQI+ seniors like Pink Angel :
"It is an honour and a great pleasure to be a part of the working group that developed Leading & Learning with Pride," says Angel, "It was a long process, but so well worth it, and our partnership with City staff made all the difference. Beyond the resource itself, we ended up forming deep friendships, something remarkable and unique."
With the collaboration of the working group, the Tool Kit was officially released on June 23, 2022, with launch celebrations across 10 City of Toronto long-term care homes and the division's leadership of the 2023 Toronto Pride Senior's Contingent.
What's Next? Programming, Education, and Transformation at Senior Services and Long-Term Care
To enhance the reach and impact of the new Tool Kit, SSLTC has undertaken a comprehensive campaign, including extensive staff education, new resident programs, and an awareness-raising video released on International Day of Older Persons 2022.
In partnership with The 519 and Senior Pride Network Toronto, SSLTC is providing e-Learning video modules and interactive workshops to build workforce knowledge and skills in 2SLGBTQI+ inclusive care.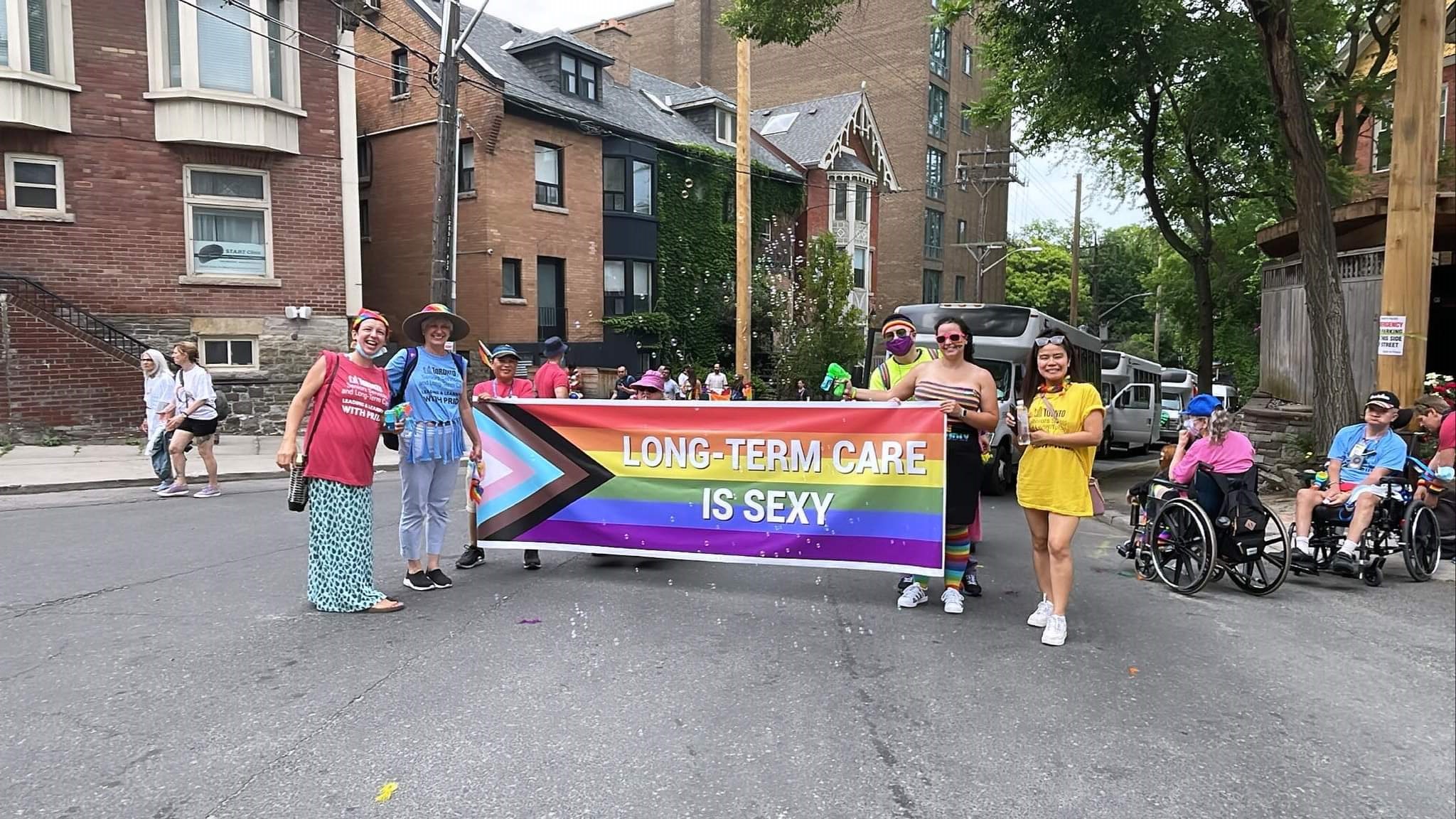 SSLTC staff have also begun to implement the Tool Kit in the design of 2SLGBTQI+ programs, most notably the Gender-Sexuality Alliances (GSA ) springing up in LTC homes. These groups, open to 2SLGBTQI+ residents, staff, volunteers, families, and allies, provide welcoming and safe spaces to discuss community issues, plan outings and events like Pride celebrations and cultivate partnerships with local schools and organizations.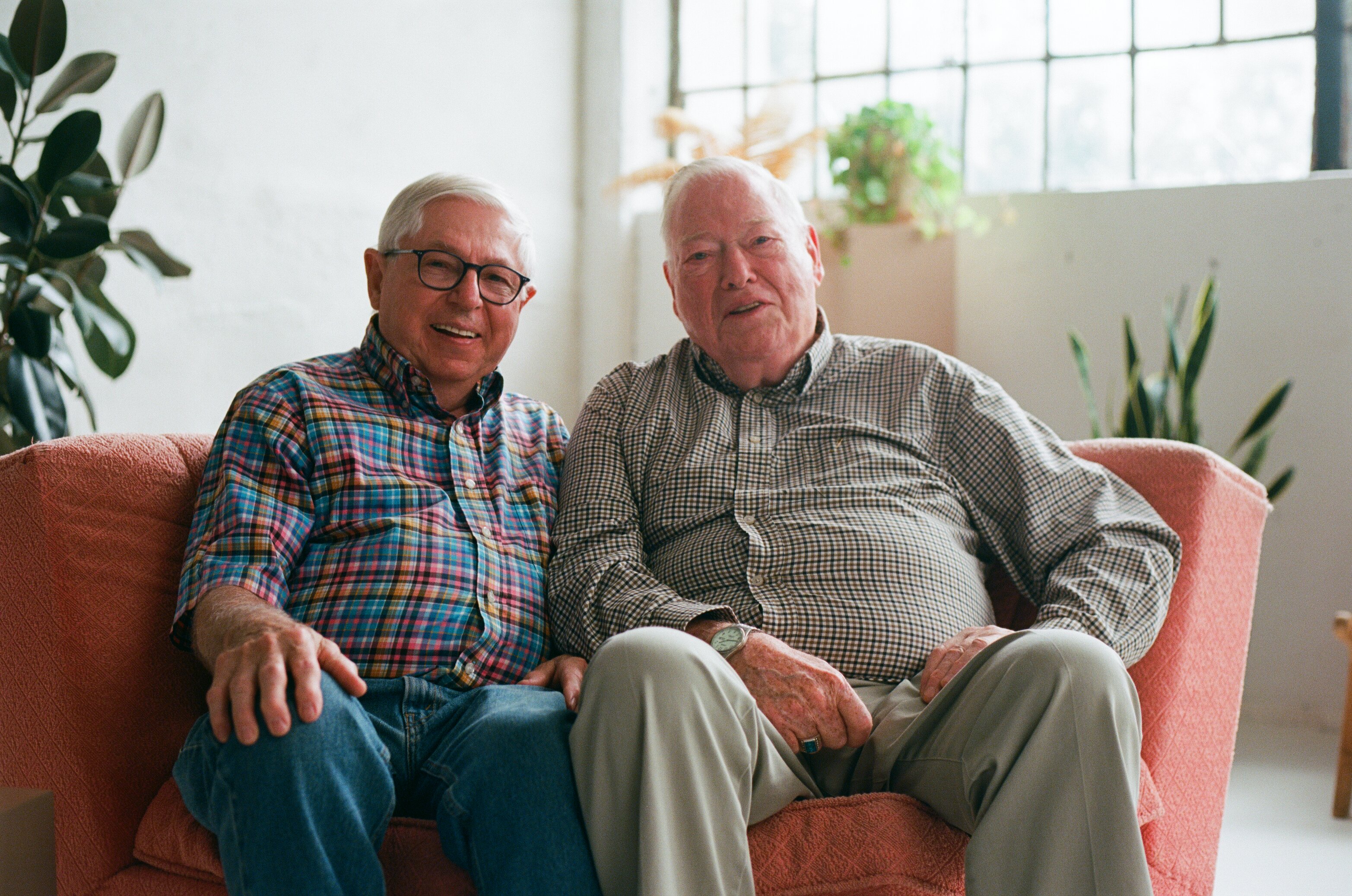 It's been just over seven months since launch, but the Tool Kit is already transforming the culture of care at City of Toronto LTC homes. Just ask Bill Bartlett, a long-time resident and member of the new GSA at True Davidson Acres, one of the City's 10 LTC homes:
"I am thrilled to be a part of this community, to be represented, and to have a voice. The Tool Kit is going to make it better for others so they don't have to be fearful of going back into the closet. It's providing people the freedom to be themselves."
Like Bill, residents, staff, families, and volunteers alike are picking up on the promising shift in visibility and inclusion for 2SLGBTQI+ communities in long-term care. With the Tool Kit as a foundation, the City of Toronto and providers across the province can meet the burgeoning demand for inclusive senior care, ensuring that those who fought hard for progress can continue living out and proud in their golden years.


Photos with Captions:
1) Toronto Bathhouse Raids
• Caption: The 1981 Bathhouse raids saw the 2SLGBTQI+ community in Toronto defending itself against police brutality. The ensuing riots were widely considered to have sparked Toronto's first Pride march
2) Tool Kit Cover Photo
• Caption: Leading & Learning with Pride, the City of Toronto's new Tool Kit, was co-designed with community to enhance support for 2SLGBTQI+ seniors
3) Pink Angel Photo
• Caption: Pink Angel, a 2SLGBTQI+ senior and member of the Tool Kit working group
4) Pride Parade Photo
• Caption: Seniors Services and Long-Term Care leads the Senior's Contingent at the 2022 Toronto Pride Parade
5) TDA GSA at Pride
• Caption: Members of the True Davidson Acres Gender-Sexuality Alliance Committee at the 2022 Toronto Pride Parade
6) Bill and Walter
• Caption: Bill Bartlett, a resident at one of the City of Toronto's Long-Term Care Homes, and his partner Walter


Photo Credits: