OMSSA Report on the 2023 Federal Budget
By Darryl Wolk
March 2023
---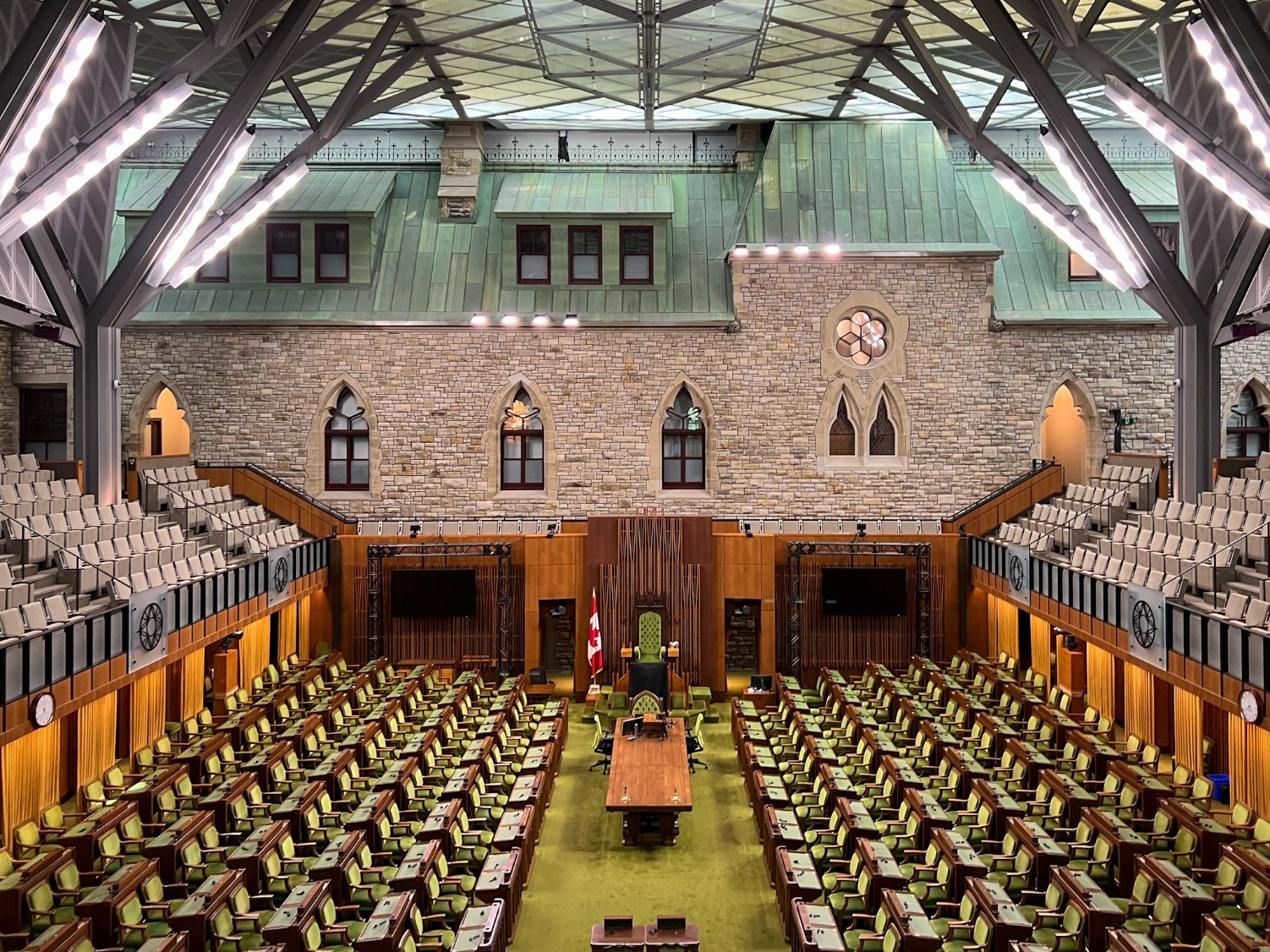 On March 28th, Finance Minister Chrystia Freeland delivered the 2023-24 Federal Budget. The budget was themed around the cost of living, dentalcare and clean energy.

The $491 billion Federal Budget promises to add more than $8 billion in new program spending in the coming fiscal year with a deficit of $40 billion. The federal government has also abandoned plans for a balanced budget until 2030 with $50 billion in new debt in the coming years. Debt servicing cost payments will also increase $17 billion. The Federal budget also promises to reduce spending $15 billion over five years by reducing travel, outside consultants and calling on federal departments to cut their spending three per cent. There were also some tax increases including on high income earners.

Due to inflation, the threat of global recession and rising interest rates; the government was signalling restraint. Economic growth is expected to be flat with government revenues reduced $5.7 billion over softer than expected economic conditions. The Federal Government will spend $83 billion on tax incentives to promote clean energy, the "green economy," and to counter climate change spending measures in the United States.

Municipal Housing, Child Care and Social Assistance:
For human services, the budget highlights the National Housing Strategy and Canada-Wide Early Learning and Child Care Plan as previous measures taken to support Canadians.

The budget does provide an additional $4 billion, over seven years, starting in 2024-25, to implement a co-developed Urban, Rural, and Northern Indigenous Housing Strategy.

The largest spending item to support Canadians with the cost of living is the new Grocery Rebate that will provide targeted relief to $11 million Canadians. The cost for this item is $2.5 billion and will be done through a one-time GST rebate. There will also be a cracking down on various fees and predatory lending.

There was no mention of Employment Insurance reform or anything close to the support offered to Canadians during the pandemic in terms of social assistance. There is a measure to automatically file tax returns for low income Canadians to ensure they receive benefits. The budget did not contain significant support for municipalities.
Healthcare:
The federal budget included $46.2 billion in new funding to provinces and territories through new Canada Health Transfer measures, as well as tailored bilateral agreements to meet the needs of each province and territory, personal support worker wage support, and a Territorial Health Investment Fund. This was also reflected in the recent Ontario budget.
Dentalcare:
$13.0 billion over five years, starting in 2023-24, and $4.4 billion ongoing to Health Canada to implement the Canadian Dental Care Plan. The plan will provide dental coverage for uninsured Canadians with annual family income of less than $90,000, with no co-pays for those with family incomes under $70,000. The plan would begin providing coverage by the end of 2023 and will be administered by Health Canada, with support from a third-party benefits administrator. Details on eligible coverage will be released later this year.

$250 million over three years, starting in 2025-26, and $75 million ongoing to Health Canada to establish an Oral Health Access Fund. The fund will complement the Canadian Dental Care Plan by investing in targeted measures to address oral health gaps among vulnerable populations and reduce barriers to accessing care, including in rural and remote communities.

$23.1 million over two years, starting in 2023-24, to Statistics Canada to collect data on oral health and access to dental care in Canada, which will inform the rollout of the Canadian Dental Care Plan.
Canada Drugs and Substances Strategy:
$359.2 million over five years, starting in 2023-24, with $5.7 million ongoing and $1.3 million in remaining amortization, to support a renewed Canadian Drugs and Substances Strategy, which would guide the government's work to save lives and protect the health and safety of Canadians. This includes funding for community supports, prevention programs, supervised consumption sites, and action to tackle drug trafficking.
NDP Announces Support for the Budget:
NDP Leader Jagmeet Singh announced that the NDP will support the budget that includes dentalcare. This ensures that the budget will pass in Parliament and that an election will be avoided over any confidence votes.
Additional Resources:
Full 2023 Federal Budget Document: https://www.budget.canada.ca/2023/home-accueil-en.html
Minister Freeland Budget Speech: https://www.canada.ca/en/department-finance/news/2023/03/budget-2023-remarks-by-the-deputy-prime-minister-and-minister-of-finance.html
Budget 2023 News Release: https://www.canada.ca/en/department-finance/news/2023/03/government-of-canada-releases-budget-2023.html