The provincial budget signals the end of the legislative term and kicks off the election campaign. The purpose of this blog post is to highlight what was included in the 2022 Ontario Budget and to preview to members what to expect in terms of issues and potential outcomes in the upcoming Ontario Election that will occur on June 2nd, 2022.
OMSSA 2022 Ontario Budget Report
Finance Minister Peter Bethlenfalvy delivered the
2022 Ontario Budget
on April 28th. Given that the official writ will drop on May 4th, the budget should be taken in the context of the upcoming election, and measures included will depend on the results and what items make it into the Throne Speech to kick off the new term in the fall.
The budget called "Ontario's Plan to Build" projects a $18.9 billion dollar deficit for 2022-23. That is an increase from the previous fiscal year. Ontario's GDP increased 4.3% in 2021. The debt-to-GDP ratio is projected to be 41.4% in 2022-23, lower than the 48.8% forecasted in the last budget. The budget expects a return to balance in 2027-28.
Much of the contents were pre-announced over the past few weeks so there were few surprises in what is considered by most to be the Ontario PC re-election platform. The budget document includes five key themes:
Rebuilding Ontario's Economy
Working for Workers
Building Highways and Key Infrastructure
Keeping Costs Down
A Plan to Stay Open
None of the themes had direct ties to human services. The early years and child care deal was signed before the term expired and was cited as an example of keeping costs down. Service Managers received clarity around the extension of the Social Services Relief Fund and Housing Prevention Program. Regulations were also completed on Community Housing Renewal. The budget did reference previously announced Community Housing Renewal, Housing Prevention Program and Social Services Relief Funding in the full document. It also calls on the federal government to fund an additional $490 million towards housing and homelessness to address Ontario being shortchanged. Housing prices were mentioned with a promise to implement a long-term strategy to address housing costs based on the Affordability Task Force's recommendations.
OMSSA has been asking for a digital access strategy. The budget includes a goal to allocate $4 billion to support high-speed internet access to every community in Ontario by the end of 2025.
Employment and skills training was a key focus of the budget. The province plans to invest $1 billion annually in employment and training programs, and $114.4 million over three years for a skills trades strategy. The budget also includes $268.5 million over three years in additional funding through Employment Ontario to strengthen the government's skills training and employment programs. The relaunching the Second Career program as "Better Jobs Ontario" was also included with $5 million in new funding in 2022–23. $15.1 million over three years in the Ontario Immigrant Nominee Program (OINP) was allocated to attract newcomers.
The budget assumes base program spending will increase at an average annual rate of about five per cent over the next three years. There was no mention about ODSP and Ontario Works rates, support to implement Community Safety and Well-Being Plans, RECE wages, or major new funding for supportive housing considered important to OMSSA members.
Big ticket items included:
$12 billion to support electric vehicle and battery manufacturing
$1 billion for an all season road to the Ring of Fire
$8.9 billion in cost savings to employers and small businesses
$115.8 billion over 10 years for capital infrastructure including $25 billion for Highway 413, the Bradford By-Pass, Highway 101, Highway 401 and Highway 7
$61.6 billion was also allocated for public transit including expanding GO Transit service to London and Bowmanville. The Ontario Line, return of the Ontario Northland Train, and many subway projects were highlighted including expanding the Sheppard subway line to Scarborough that was announced for the first time.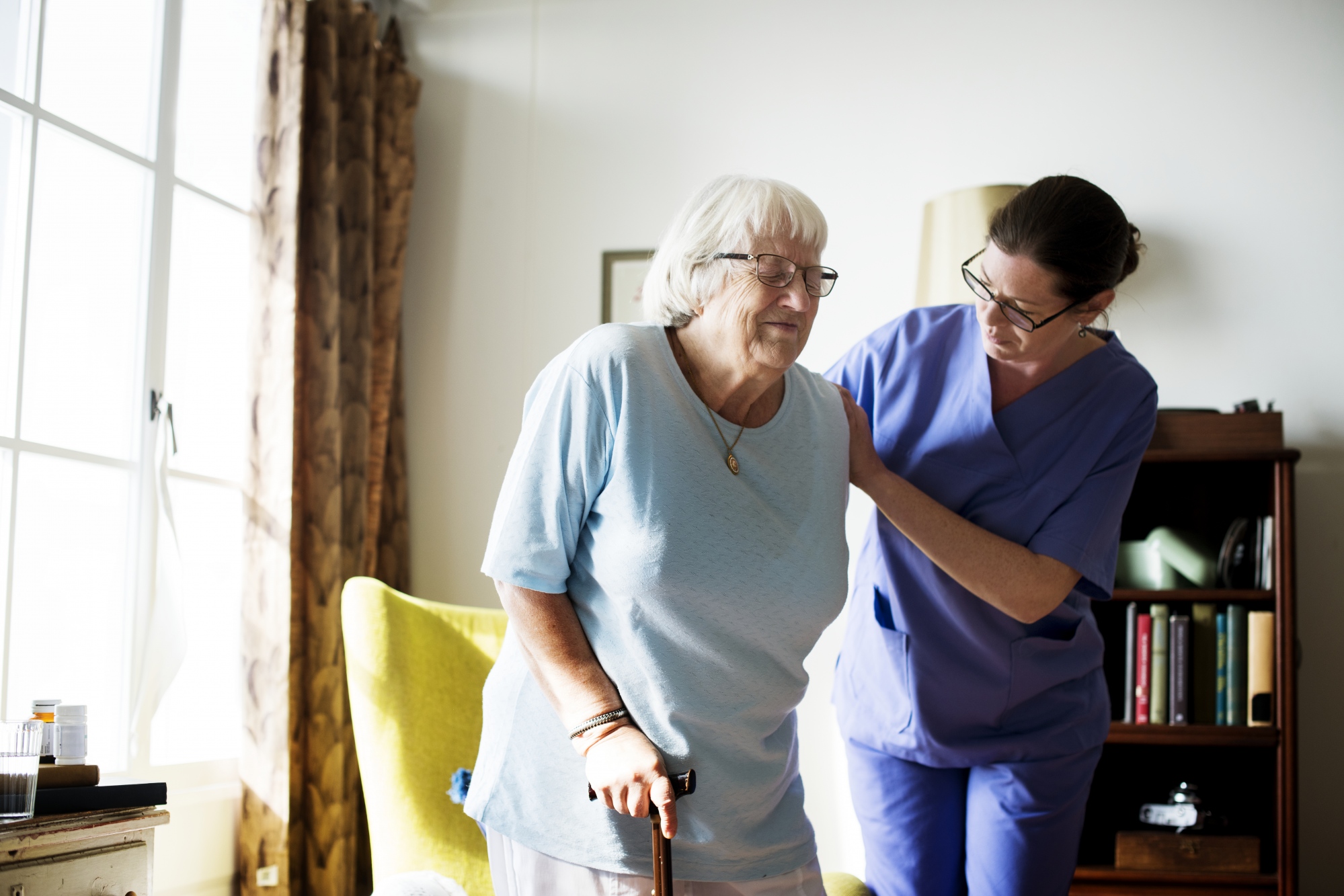 Similar to employment and infrastructure, health saw a big focus in this budget. $40 billion was allocated for new health capital infrastructure as part of the plan to stay open with many hospital announcements made over the past few weeks. $1 billion was also announced for home care. Long-term care funding and measures were also announced during the pandemic with several local announcements occurring over the past month. The budget commits to $60 million over two years to expand community paramedicine for long-term care for eligible seniors across Ontario and $7 million for paramedics to reduce offload delays at hospitals. Premiers have also been calling on the federal government to increase health transfers to the provinces that were not included in the recent federal budget. The province also wants a local PPE manufacturing strategy as part of their plan to stay open.
The increase in the minimum wage happening in October and a series of cost saving measures such as cutting the gas tax and license plate sticker rebates were also included and previously announced. $300 in tax relief was also mentioned in the budget for lower income individuals making less than $50,000 by enhancing the Low-Income Individuals and Families Tax Credit.
The budget speech and opposition response had more partisan language than previous budgets as would be expected given that we are on the eve of an election. The budget will not be officially passed through the Legislature as would normally be the case. The Legislature is now adjourned and is expected not to return until September after the conclusion of the election campaign. The summer will be used to select a new Cabinet, brief new Ministers on their portfolios, and prepare a Throne Speech to kick off the new term.
Ontario Election Preview:
The provincial budget was the unofficial kickoff to the 2022 Ontario election campaign. On May 4th the writ will drop leading to the official campaign period. OMSSA will track campaign promises, polls and election related news to keep our members updated particularly as it relates to human services issues focused on early years and childcare, social assistance and employment, housing and homelessness, community safety and well-being, public health, long-term care, and Ontario Health Teams.
Expected Campaign Issues:
COVID and Health Care
We will enter the provincial election focused on post-pandemic recovery. However, it should be expected that Premier Ford's handling of COVID-19 will be a central focus of the campaign. The PC Party will likely focus on the Social Services Relief Fund, pandemic pay and increased funding they provided to support Ontarians through the pandemic. Naturally, the opposition parties will focus on mistakes made and what wasn't done to support people during the pandemic. There have been some signs of a sixth wave of cases but that has since levelled off.
Ontario and Canada have done comparatively well on vaccine uptake and reducing overall deaths compared to the United States and Europe. Restrictions have mostly been lifted. Unless we see a major surge in cases, there is a good chance that this election will be less focused on COVID-19 than the federal election. At the same time, issues that came to light around hospitals, public health, Ontario Health Teams, nurses, PSWs and long-term care may continue to get attention as health care remains a top issue according to polls.
Economy, Jobs, Cost of Living and Housing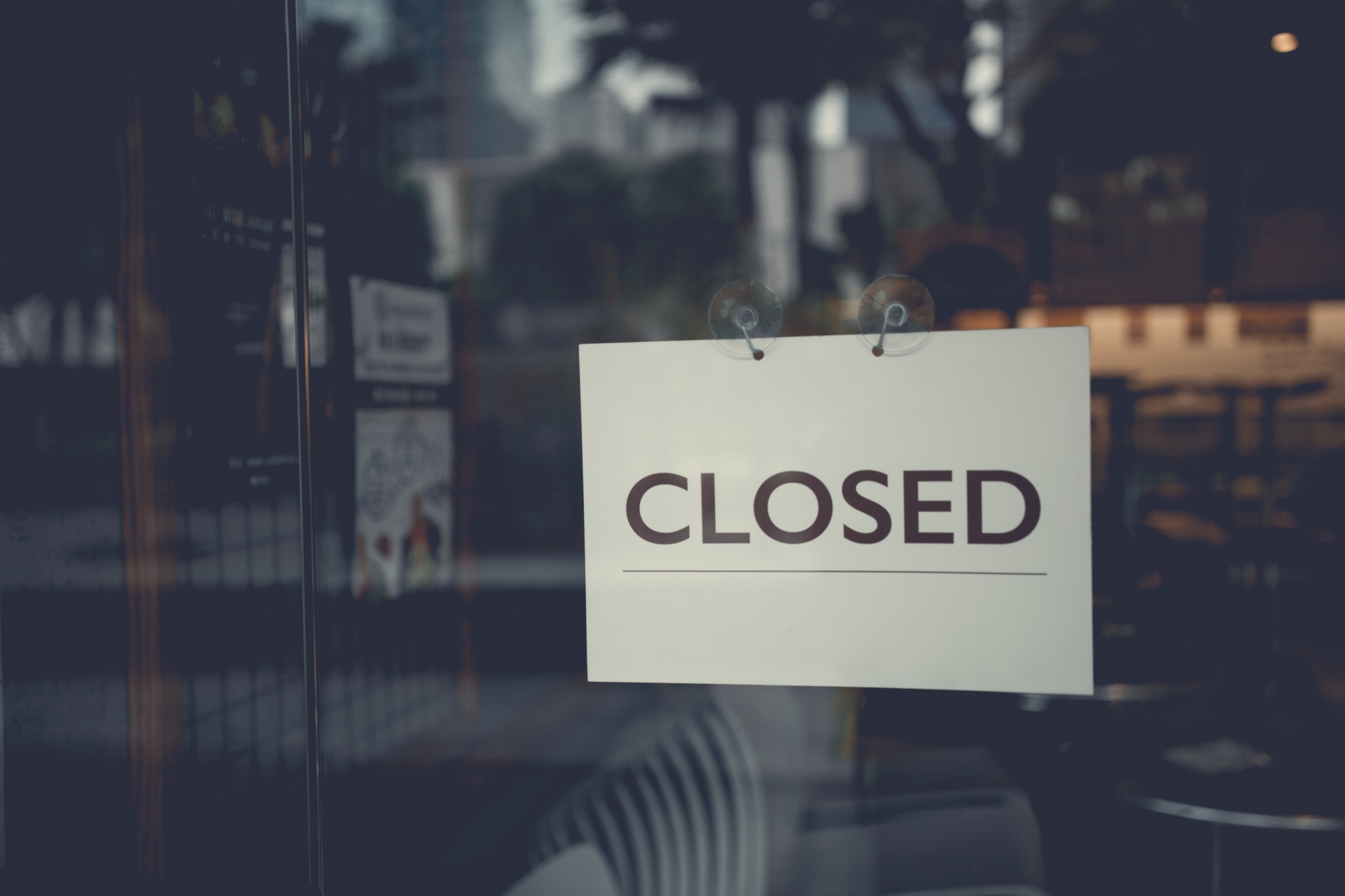 According to Abacus Data, cost of living is now the top issue facing Canadians. Housing prices, keeping taxes low and economic recovery round out the top 5 issues along with health care. During the pandemic, housing prices have surged and become unaffordable to many first time buyers. Rental prices have also skyrocketed after an initial decline at the beginning of the pandemic. OMSSA members are concerned that demand for community housing, supportive housing and shelters has increased and supply has not been able to keep up.
This month, inflation came in annually at 6.7% with food and fuel making up a large part of the cost of living increase. Taxes, interest rate hikes, and inflation is cutting into household budgets and has potential to negatively impact the overall economy and post-pandemic recovery. At the same time, government spending provincially and federally is at record levels with tens of billions needed to support health, infrastructure, social programs, education and wage pressures.
In 2020 and 2021, the goal was getting money out the door to support people during the pandemic. In 2022, we are starting to see some of the consequences of the spending, borrowing and quantitative easing with inflation in combination with factors outside of Ontario and Canada's control. Higher interest rates and inflation impact governments as well and it is possible that regardless of who wins the election, tougher choices and reduced spending will be required. With current inflation rates, it can be expected that many will be asking for wage hikes beyond the 1% currently legislated including PSWs, RECEs, fire, police, teachers, nurses, CUPE, OPSEAU and other public sector employees. The private sector is also dealing with a labour shortage and increased wage demands to address cost of living issues.
Poverty and Homelessness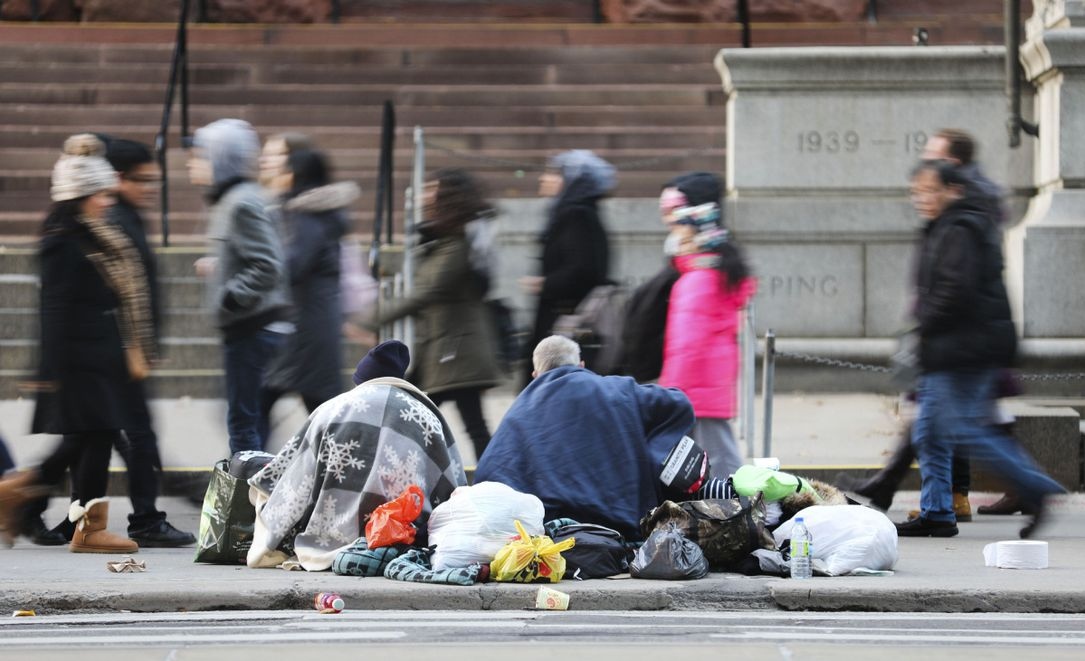 Reducing poverty and homelessness was also cited as a high priority in the Abacus Data survey. OMSSA members are concerned at the current level of social assistance rates. There has already been discussion in the media and questions to each leader on ODSP rates. With inflation, Ontario Works rates (and rent and utility scales) should be an issue as well as they have not seen any increase since 2018. The Social Services Relief Fund being extended and the modest increase seen in the Homelessness Prevention Program are positive, but homelessness will still be an issue due to shelter capacity, long wait lists for community and supportive housing, rising housing and rent costs, inflation and expired federal social assistance programs such as CERB and CRB.
This issue could become a focus if homelessness encampments pop up in Ontario communities as weather gets warmer during the campaign. It would be positive if each party presented a plan to eliminate homelessness and poverty within Ontario over the coming term. $10-a-day child care will assist with reducing poverty and the cost of living but will take time to become a reality and outstanding issues remain with RECE recruitment and retention and also a shortage of spaces to meet expected demand.
Climate Change and the Environment
The threat of climate change remains real. Forest fires, floods and climate events impact emergency social services and will have major costs on all levels of government. There will also be continued international pressure for Canada to meet its targets and do more on this file. Carbon neutrality will be a big factor in plans for economic recovery. Both the federal government and provincial government have invested in manufacturing and mining to support electric vehicles for example. This could be good news for jobs in auto manufacturing areas such as Windsor and for Northern Ontario with the Ring of Fire. OMSSA members would like to see increased funding to support emergency social services and Community Safety and Well-Being plans to help prepare for emergencies in the event of climate events such as fires and floods in local communities.
Transportation and Infrastructure
The Ford government has made big promises related to highways and also new subway and LRT projects. The proposed highways could be points of division as all opposition parties are concerned about the cost and environmental implications. Municipalities face large infrastructure deficits and often times it is difficult to keep the focus on human services when competing with roads, bridges and public transit priorities. Access to transportation and digital technology are also important to OMSSA members to ensure people have access to health and human services.
Education
Teacher's unions have been active during previous provincial election campaigns and this could lead to a higher focus on education as the campaign gets underway than is currently the case now. Opposition parties are concerned with reduced funding to education. OMSSA members would like to see RECEs compensated in parity with those working at school boards and a more collaborative working relationship with school boards on child care issues.
Potential Election Outcomes:
Ontario PC Majority
According to polls, the Ontario PC Party appears to be heading towards being elected to a majority government for a second term. There does not seem to be the same visual opposition as was seen with previous PC leaders such as Mike Harris and Premier Ford's approval rating is higher than other more controversial Premiers such as Jason Kenney in Alberta. To win a majority, the PC Party can lose a few seats but basically must hold what they currently have. A change in government will most likely occur if the Ontario PC Party wins the most seats but fail to win a majority. Both the Liberals and NDP have said they will not prop up a PC government in a minority situation.
NDP Minority
The NDP will have an uphill battle winning a majority government based on historical results. It is possible we could see a Premier Horwath if the NDP wins or finishes second in a minority situation and is backed by the Ontario Liberals. The NDP are well funded and have more incumbent seats compared to recent campaigns. The race for second place will be important in a minority context.
Liberal Majority or Minority
It is possible that we see Premier Del Duca in the event all Ontario PC opposition consolidates behind the Ontario Liberals with strategic voting leading the NDP to fall back to distant third place. Given the Liberal competitiveness in the 905/GTA area, historically they are the opposition party with the best chance to win a majority if they can win close races in the areas with the most seats. Alternatively, if they can finish second place ahead of the NDP and hold the Ontario PC Party to a minority, we could see a Liberal led minority government with the support of the NDP.
Impact of Smaller Parties
There will also be smaller parties in this election including the Greens, Ontario Party and True Blue. It is unlikely that they will form government but it is possible they could impact the outcome if they pull votes from the larger parties. The smaller parties may also put forward issues and policy promises that could be used by whoever forms government if they prove popular.
OMSSA Election Coverage:
During the campaign, OMSSA will keep members updated with our
Election Tracker
, monitoring polls and flagging promises related to health and human services issues. Following the election results, we will work towards establishing a strong relationship with whoever is elected and ensure our members have a voice at the table.