Lambton County Integrated Team
By

Ian Hanney & Mike Konstantinou
March 2023
---
OMSSA is featuring several of our 2022 Local Municipal Champion award recipients and their work in the Knowledge Exchange Blog. Please read the entry from the County of Lambton below.

Integrated Team Origins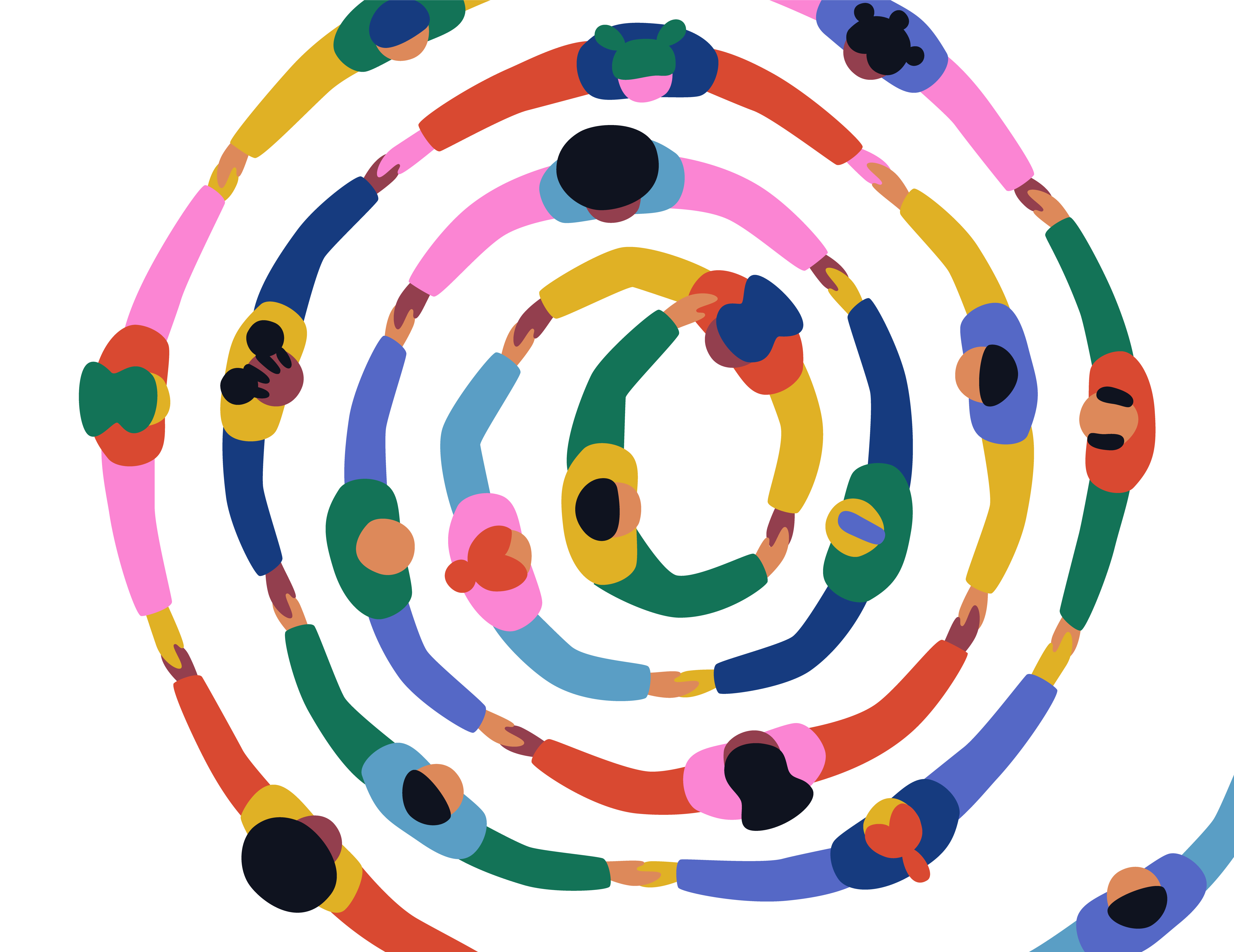 As with many other regions throughout Ontario, Lambton County has seen a significant increase in the number of households experiencing homelessness since the outset of the pandemic. With early uncertainty regarding COVID-19 and strong awareness of the heightened vulnerabilities for those experiencing homelessness, the County of Lambton was tasked with ensuring the shelter and safety of households experiencing homelessness.
This required the temporary rapid expansion of local emergency housing capacity by way of overflow shelter spaces, and many new collaborative initiatives that aimed to progress households into more permanent housing. Those sheltered at these locations were a mixture of individuals and families who were both chronically homeless and new to homelessness. They had varying needs, levels of support, and sources of income. It was understood within the Social Services Division that a unique approach to helping these households begin their journey to a new home would be required. This is where the concept of the Integrated Team originated. Essentially, this would include the assembling of staff who could provide expertise from their respective departments to deliver the focused service coordination the people would need on their journey.
Integrated Team in Action
Integration in human services creates a holistic approach to the delivery of services, improves the person-centred experience and increases positive outcomes for those we support. To support integration efforts and meet increasing homelessness needs resulting from the pandemic, in 2020 an integrated team was created comprised of staff from the Ontario Works (OW) and Homelessness Prevention and Children's Services (HPCS) departments. Initially, this team consisted of four Community Support Workers (CSW) from OW, four CSWs – one with an Indigenous focus – and a Landlord Engagement Support Worker from HPCS.
CSWs from OW would primarily work with people in receipt of OW, while CSWs from HPCS would work with people in receipt of all other forms of income, including ODSP, CPP, OAS and employment. In addition to assisting people in receipt of OW on their journey to a home, OW CSWs would also manage the OW program for the people they assisted. This would include managing all aspects of their OW eligibility.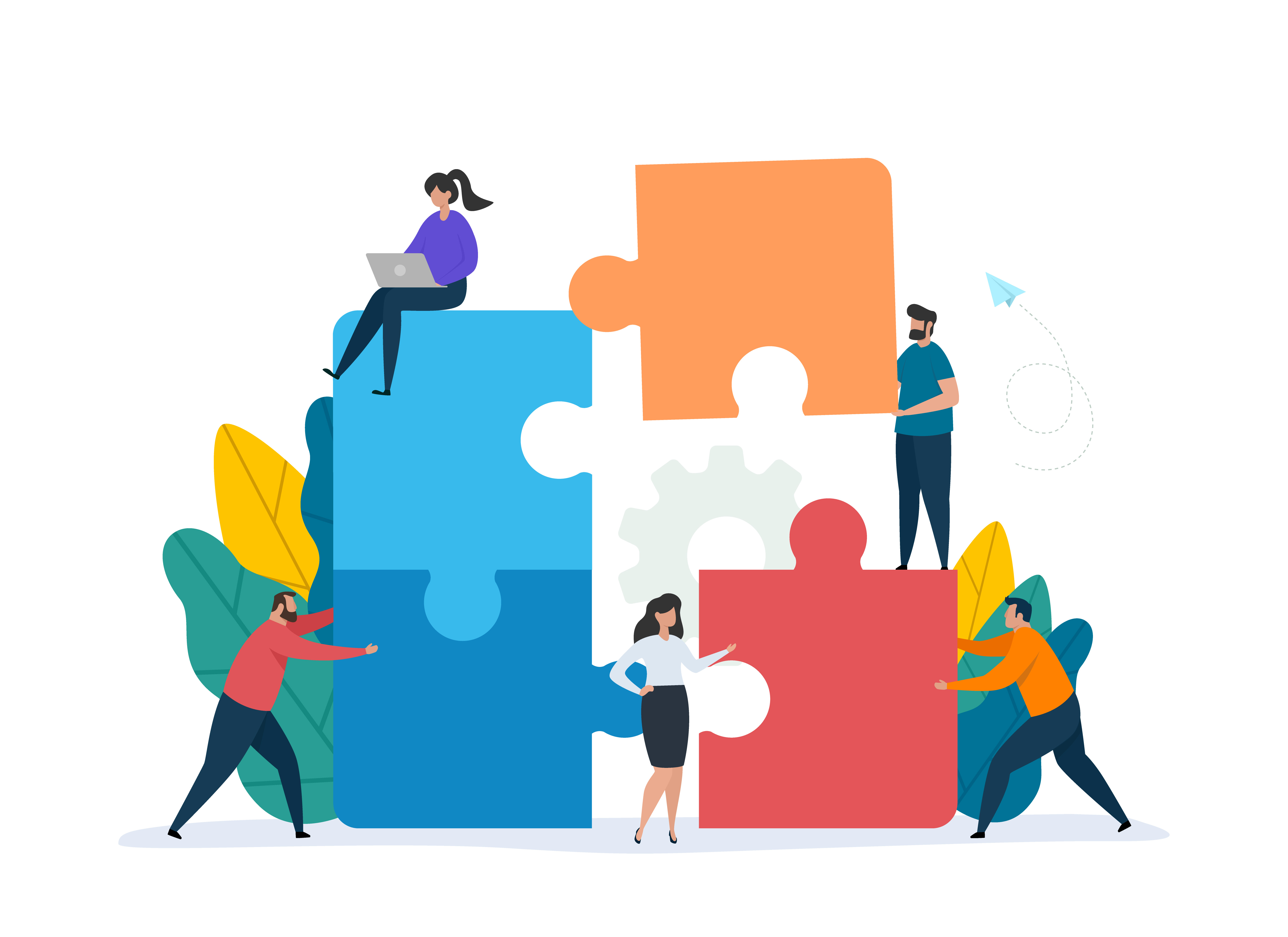 CSWs from the integrated team would be assigned households to work with and go directly to the overflow shelter system to offer in-person case management supports. They would introduce themselves and the assistance they could offer, which would primarily be focused on housing placements, tenancy supports and connecting people to local resources to support tenancy retention. In most cases, this would include securing OW financial benefits to establish people in a new home. The integrated team quickly became a strong collaborative entity with its own objectives and unique processes to meet those objectives.
Weekly team meetings and ad-hoc case conferences amongst team members enhanced the inclusive, cooperative nature of the team. Weekly meetings were conducted with the belief that individual growth, motivation and opportunities would be achieved by sharing successes and resources and brainstorming solutions in a group dynamic. Our Landlord Engagement Support Worker would facilitate case conferences for the team to work together in matching potential tenants with upcoming vacancy opportunities. 'Move-ins' are celebrated and shared across the team so that all team members can be part of new tenancy successes. This regular recognition of collaborative successes promoted the shared perspective that collective effort and coordination was necessary to achieve client goals, including ultimate placements into more permanent housing.
Two Supervisors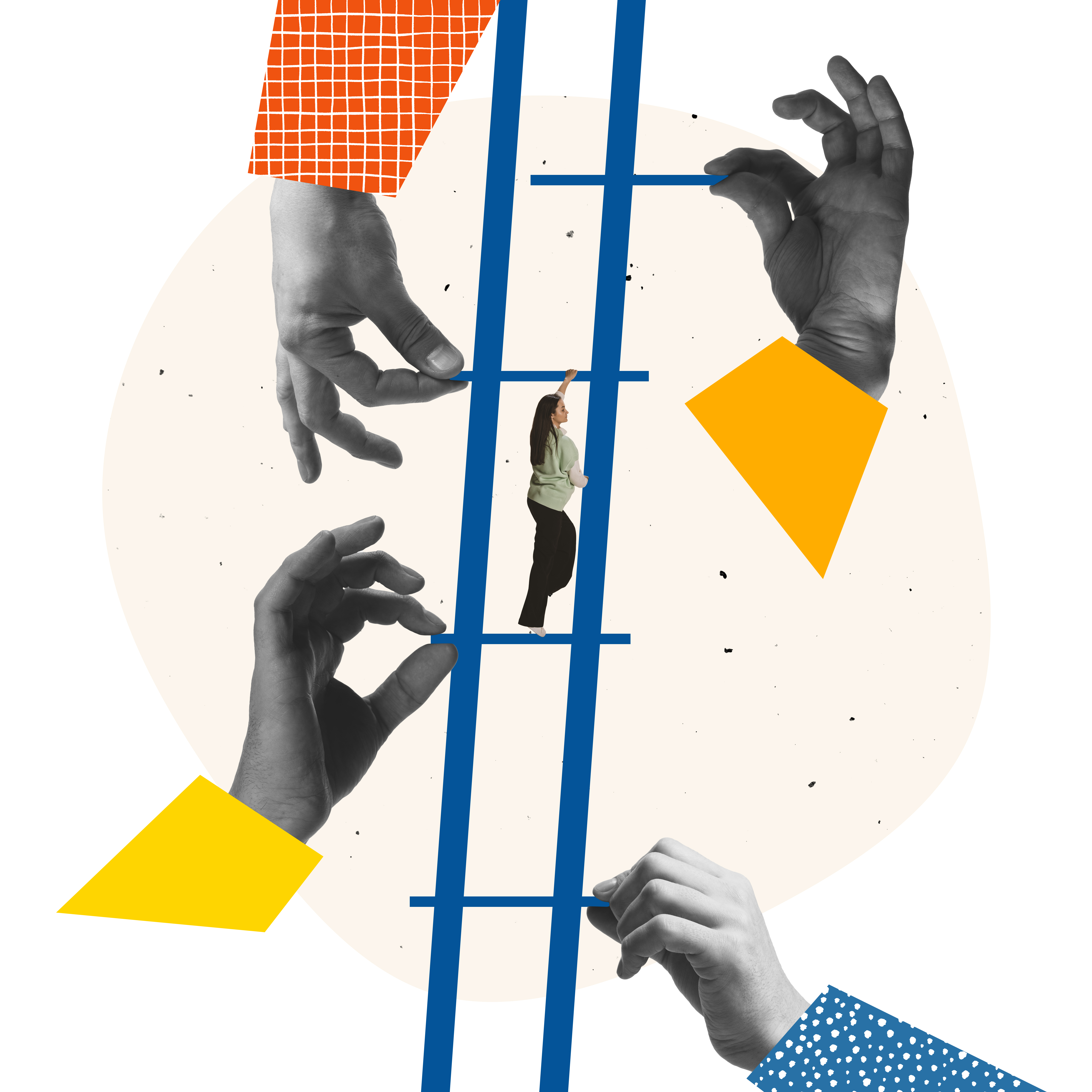 The Integrated Team is guided by two supervisors, one with expertise in homelessness systems, services and their development, along with community partner engagement. The other with focused knowledge concerning OW, service integration, front-line staff support and management, and community resources. The two-supervisor approach has been integral to the team's success and has broadened the knowledge around developing a program and supporting staff that directly supports those experiencing homelessness. Currently, members of the integrated team are arranged with designated focuses on chronic homelessness, rapid re-housing, and Indigenous peoples.
Data from the community By-Name List is reviewed by the two supervisors for the purpose of prioritizing assistance and matching people to the appropriate CSW for stability support and service coordination. Although the supervisors and staff are from different departments, the two supervisors will engage with staff as a singular team which helps them to receive support quickly when assisting people with time-sensitive housing opportunities. This shared approach to team oversight necessitates an open and trusting relationship between the two supervisors, flexibility to enable cross-departmental direction to staff, and consistent communication to fail forward towards tested shared approaches.
Community Partnership and Outreach
The concept of Integration went beyond collaboration between departments within the Social Services Division. The integrated team also expanded to include housing case managers from two external service providers. The first, from the local Native Friendship Centre worked closely with our Indigenous CSW to assist Indigenous peoples experiencing homelessness. Additionally, a housing case manager dedicated to supporting 2SLGBTQ+ households experiencing homelessness was incorporated into the team.
Furthermore, an inter-agency response to the increase in homelessness saw healthcare professionals from Lambton Public Health and the North Lambton Community Health Centre working side-by-side with the integrated team to deliver Outreach support to people in the overflow shelter system and sleeping rough. This included the delivery of harm reduction supplies, health checks, and referrals to other community services. The Outreach response helped our team to build knowledge of the people experiencing homelessness and created further opportunities for cross-training, which in turn allowed us to share information on their needs and the level of support required to have a successful tenancy once housed.
Successes
With an intensive case management model and maximizing partnerships with agency staff from across the community, including OW Crisis Workers and Caseworkers; the integrated team has been integral in transitioning over 230 individuals into more permanent housing. People are being linked to numerous services within the community, including but not limited to primary health care, harm reduction services and mental health support. The two supervisors work together to develop strategies that support homelessness efforts and provide opportunities for team members to provide input into how people are supported. Valuable tools and practices such as diversion, HIFIS and the By-Name List were also introduced and contributed to our successes. As our team's work progresses, so does our framework for housing placements, landlord engagement, tenancy retention and team collaboration.
Integrated Team Growth and Continued Services/Support
Two Community Outreach Worker positions have been created and added to the integrated team. The Community Outreach Workers engage with people sleeping rough throughout the community, offering assertive community outreach and connecting them with the required support, including connections to our CSW's. Through the use of HIFIS and a locally developed digital map, engagements and client-level data is recorded which enables us to know where services are most needed when collaborating with partnering agencies, such as public health. In the spring of 2022, the Provincial government amended their mandate to offer increased emergency services, ceased the Social Service Relief Fund and asked Service Managers to continue their efforts in shifting towards upstream preventative solutions using existing local resources. This led to the wind-down of the temporarily expanded emergency housing capacity, but the integrated team continues in their efforts to find housing placements and provide tenancy supports for the individuals and families they are assigned to work with. At its core, our integrated team model remains the same; mainly for team members to share information, successes, and resources as this may provide a solution to another team member's challenges.