Province Shares Plan for Social Assistance Reform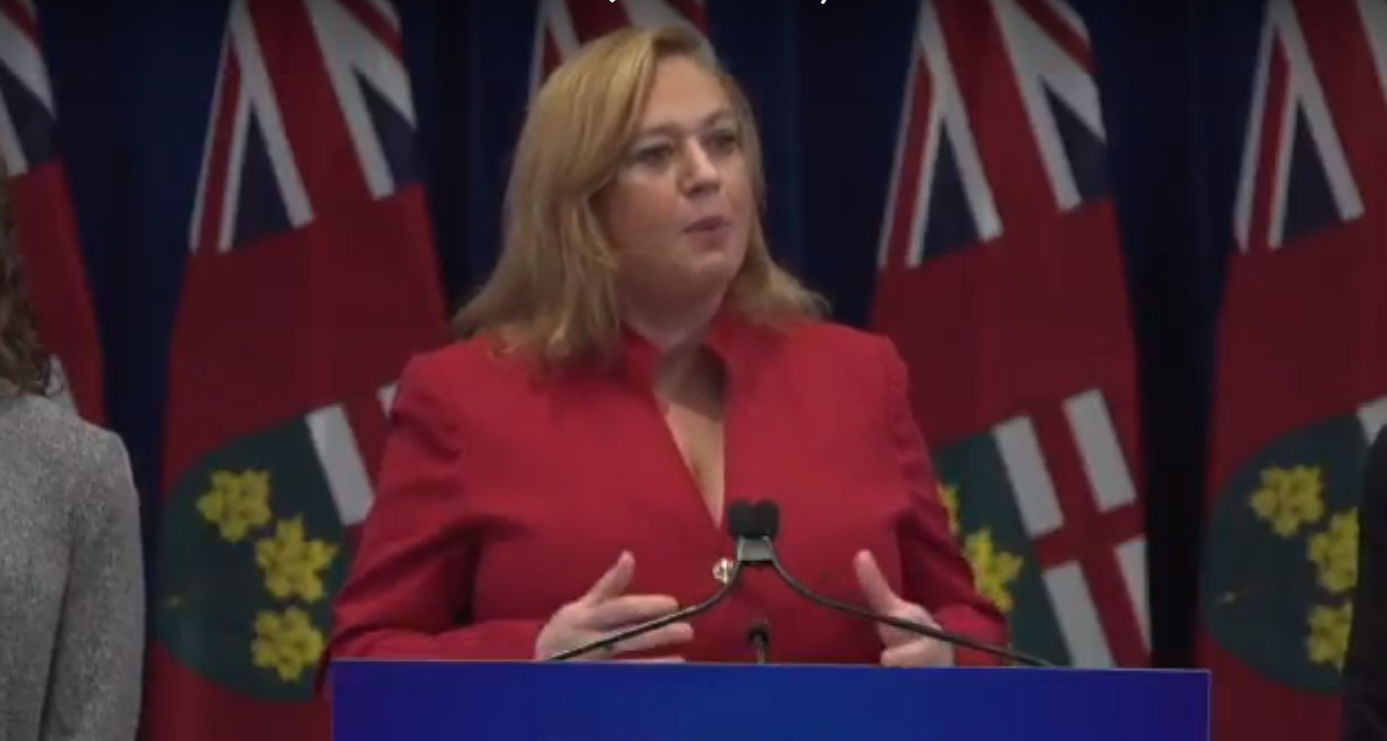 November 22, 2018
Ontario's Minister of Children, Community and Social Services Lisa MacLeod shared details on the Province's plan for social assistance reform today, announcing a broad framework and principles rather than a full implementation plan. The Minister announced the Province's intent to move forward with reforms in a coordinated and measured way, guided by the following principles and priorities:
Moving People to Employment: Reducing administration and paperwork so people receiving Ontario Works and front-line staff can focus on individual action plans that set out a path to health, wellness and preparations to return to work.

Locally Focused Social Services: Streamlining social assistance and employment programs and increase local responsiveness and flexibility to help all job seekers reach their potential.

Supporting People with Disabilities with Dignity: Redesigning the Ontario Disability Support Program (ODSP) to provide annualized income support with fewer reporting requirements for Ontarians with severe disabilities.

Cutting Red Tape and Restoring Accountability: Eliminating barriers for people receiving social assistance and for those delivering support by simplifying rates, reducing administration, cutting unnecessary rules, and restoring service accountability through a simplified system to better focus on improving outcomes.

Design and implementation of specific reforms will be phased in over the course of the government's mandate, particularly towards 2020 and onwards. Details on specific program changes, implementation timelines, funding models and accountability frameworks remain to be seen, but the Province has shared the following initial details:
New Ontario Works earnings exemptions, with recipients able to earn up to $300 per month without reducing their assistance, up from the current $200 flat rate. Twenty-five per cent of subsequent earnings would be exempt, and exemptions would start after one month on assistance, quicker than the current three month waiting period.

Incentivizing people on Ontario Works to find jobs, particularly by allowing lower income workers to keep more of what they earn through the Low-Income Individuals and Families Tax Credit (LIFT).

Focusing on ensuring caseworkers are spending more of their time working directly with clients, including developing individual action plans.

Launching a website, Ontario.ca/openforbusiness, to make matching job seekers with businesses easier.

​Empowering municipal partners with a modern approach to Ontario Works service delivery that focuses on increased local decision-making and reduced paperwork.

Simplifying rules around self-employment to promote and encourage self-employment

Simplifying rates and benefits and establishing a new, flexible local discretionary fund so Ontario Works delivery partners can tailor benefits to improve people's outcomes with a focus on employment.

Aligning Ontario's definition of 'disability' more closely with federal government guidelines.

Financial eligibility for ODSP will be reviewed yearly, instead of monthly.

Introducing a $6,000 flat annual exemption plus a 25 per cent exemption for earnings above $6,000 instead of the current approach which reduces support after monthly earnings exceed $200.

​Providing people receiving assistance with more options to access information and service by computer or smartphone, which will mean front-line staff can spend more time working with people to address complex needs.

The Province will be accountable for designing a simplified system that focuses on outcomes, helps people instead of trapping them, and uses risk-based approaches to ensure that those who receive assistance are eligible.

Municipalities will be held accountable for helping people achieve their goals and public reporting of outcomes.
---
OMSSA's Recommendations and Next Steps
OMSSA was invited to submit high-level ideas and input on opportunities for social assistance reform following our meeting with Minister MacLeod at the AMO Conference in Ottawa. Over the late summer and early fall, OMSSA engaged with members through its Leadership Table to build consensus on key opportunities and priorities, and submitted our recommendations on September 25. Key areas of focus included:
Human services integration
Enhancing technology
Reducing administration and reporting
Better integration of Ontario Works and ODSP
Improving employment outcomes
Mental health, addictions, housing and supportive services
Poverty reduction
Local flexibility
Municipal costs
Read the summary
Read OMSSA's full submission (PDF)
Read the Minister's response (PDF)
---
OMSSA is pleased to see many of our recommendations reflected in the Province's initial plan, recognizing that details are needed on program design and implementation to assess the full impact on Ontario's service managers and local governments.
OMSSA intends and looks forward to working with the provincial government to move forward on human services integration, social services modernization, improving employment outcomes, providing quicker access to local wraparound supports and reducing poverty in communities across Ontario. We also welcome efforts designed to enable caseworkers to spend more of their time helping people on social assistance, instead of managing complex rules, administration and reporting requirements.
Our members are on the front lines of delivering Ontario Works, and they understand the need to deliver human services that are cost effective and focused on outcomes for individuals.
OMSSA appreciated the opportunity to provide input and recommendations, and we will be working to seek additional details and clarification as the Province continues to develop the details of its plan. We will continue to advocate for the need to consult closely with Ontario's service managers on program design, outcome measurements and implementation.
---
More information: