Province Releases Line-by-Line Audit
September 25, 2018
Line-by-Line Audit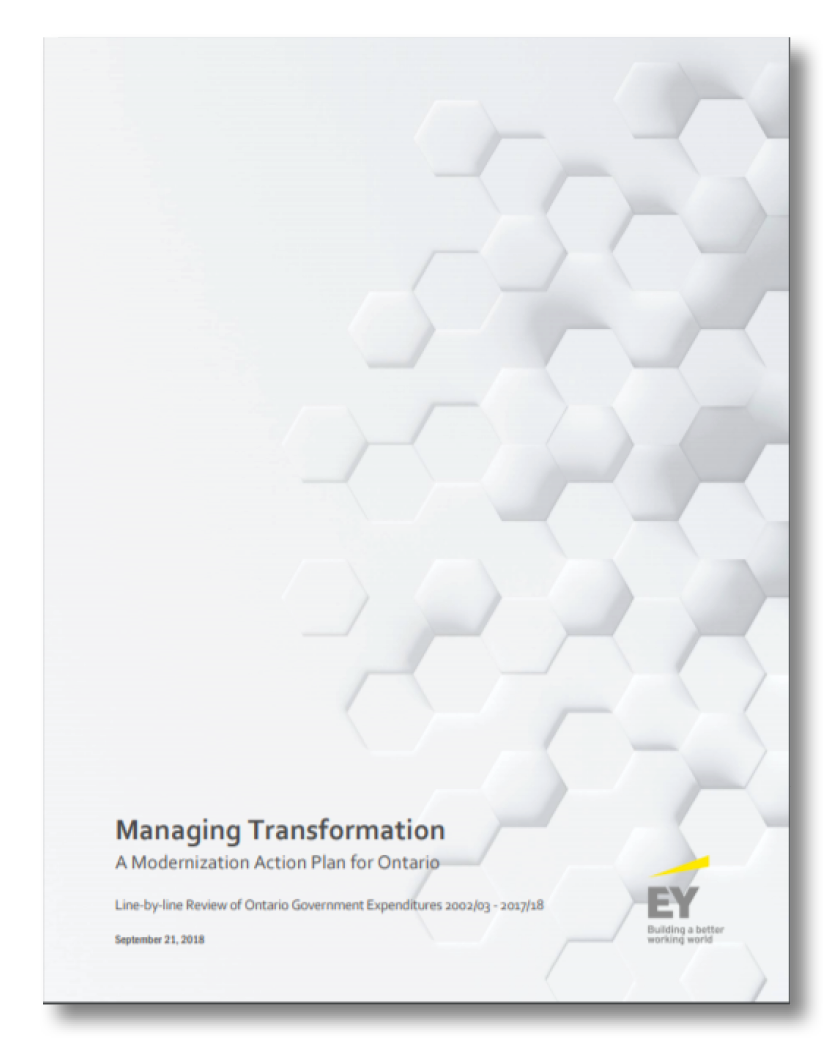 The Province has released EY Canada's report following their line-by-line review of the past 15 years of the Province's spending. The report points to expenditure growth across key sectors and public programs over the past 15 years, and makes a number of recommendations on how the government could transform programs and services to manage expenditures.

The Province has indicated its intention to use the report as a starting point to identify key areas for managing expenditures and achieving stronger fiscal outcomes while avoiding job cuts.
Links
Read the news release
Read the backgrounder
Read the full line-by-line audit report
(PDF)
---
September 21, 2018
Report of the Independent Financial Commission of Inquiry
On July 17, the Province created an Independent Financial Commission of Inquiry into Ontario's past accounting practices. Under the direction of chair Gordon Campbell and commissioners Dr. Al Rosen and Michael Horgan, the inquiry to assessed the previous government's accounting practices, and provided advice and recommendations on the state of Ontario's accounting and public finances​. On August 30, the Commission delivered its report, which has since been released to the public.
Key findings include:
Over the previous 27 years, Provincial net debt grew by $263.2 billion and Ontario's ratio of net debt-to-GDP ratio grew from 13.4 per cent to 38 per cent.
Adjustments to the Budget Plan for 2018-19 revise the baseline to a $15 billion deficit.
Links
Read the news release
Read the backgrounder
View the public accounts
View the Independent Financial Commission of Inquiry's Full Report
(PDF)