OMSSA Meets with Ministers at AMO Conference
August 23, 2018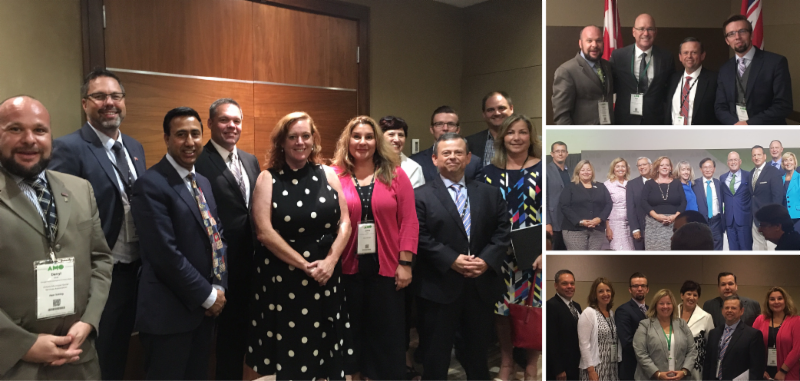 OMSSA leadership was in Ottawa August 19-22 connecting with municipal and provincial leaders and elected officials from across the province at the Association of Municipalities of Ontario's (AMO) Annual Conference.
At the conference, OMSSA and Board representatives held meetings with several Ontario Ministers, including:
Minister of Municipal Affairs and Housing Steve Clark
Minister of Children, Community and Social Services Lisa MacLeod​
Minister of Education Lisa Thompson
The meetings were a valuable opportunity to introduce incoming Ministers to OMSSA and the role and value of Service System Management, and to build the foundation for ongoing work with the Province. Minister Clark expressed a strong interest in working with and gaining input from OMSSA and its members on housing issues and the shared goal of reducing administrative reporting burdens. Minister MacLeod invited OMSSA to submit high-level ideas and input on opportunities for social assistance reform, and OMSSA is working with members through our 47 Leadership Table to gather input.
The conference also featured remarks from:
*Click the links above to view the videos
OMSSA congratulates the Association of Municipalities of Ontario on hosting a valuable and successful conference, and looks forward to continuing to build our relationships with key leaders at the Province.